Child Development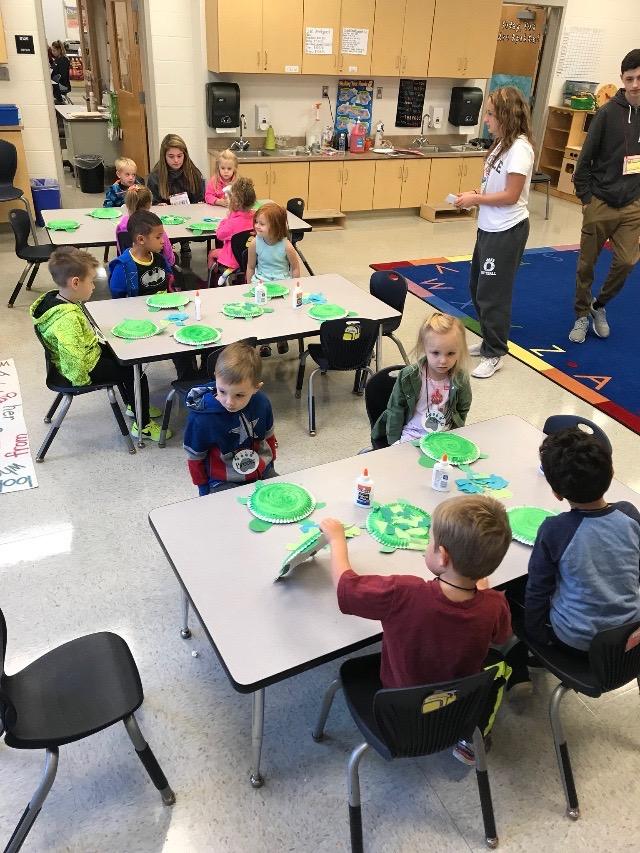 Grace Sagel, Writer
January 30, 2018
Oakdale High School offers many courses for students to express themselves; for example, Mrs. Kristen Sutherin teaches Child Development, a course in which students learn how to work with kids. The class gives students the experience of directing and assisting young children, specifically preschoolers.
As the second semester approaches, it's not too late to make a quick schedule change. Child Development is perfect for any student looking to balance out their academic schedule. Students that wish to pursue careers that deal with education, health care, social services, athletics or even entertainment will find the course to be extremely helpful. Also, students who complete the second and third course of Child Development receive a completion certificate that qualifies them to get a job as a senior staff member at a daycare or as an assistant teacher.
In the class, students will basically be responsible for the same things every week- one week will be a planning week and the other will be for teaching and observing the preschoolers. During the planning week, two days are dedicated to making lesson plans, and students will also have two days to complete their independent studies. The next week, students will be putting those lesson plans into effect, then noting the kids' behaviors on days they don't teach.
There are three Child Development courses offered; the further a student advances, the more he or she will learn and succeed. After completing the first course, students will have already started to gain knowledge of developmental milestones, understand the early learning process and learn relationship-building skills. Not only will students provide a hands-on learning experience in the classroom, but they will get the opportunity to watch the children grow and develop over time, while playing an important role in the process.
Sarah Long, a senior at Oakdale, took all three courses and received her 90-hour completion certificate. Long described how the course was beneficial to her: "Child Development was a fun-filled, hands-on and cultivative class. I learned so much- from how to comfort a child when he/she gets hurt, to how to calm a child down when he/she does not get their way; it was definitely worth it."
Early childhood educators make a huge mark on a child's development. They inspire young minds, enlighten them about the joys of learning and give them the foundation for achievement in the future.
Oakdale students should sign up for Child Development today and make their mark.