Cultures and Cuisine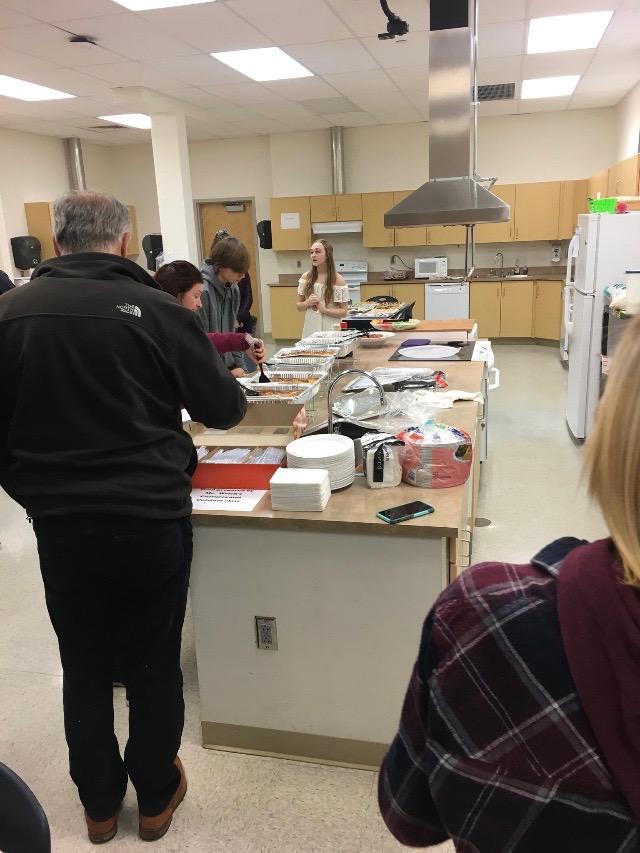 Grace Sagel, Writer
January 16, 2018
Oakdale High School offers many courses for students to express themselves; one of the newer courses is Cultures and Cuisine. Despite being hobby based, this course can apply to anybody looking to develop an important life skill.
As the second semester approaches, it's not too late to make a quick schedule change. If you are looking to balance out your academic classes, this cooking class is perfect for you. Whether you want to learn more about the world we live in, acquire basic cooking skills, or make exceptional dishes, this course can help you in many ways.
In the class, you start by learning how to prepare ingredients and which materials they require. You practice first with the basic groups of food: bread, soup and eggs. Then, you are taught different techniques to cook your food. The class changes subject midway through; Norwegian, Swedish, Swiss, Welsh, German, and French are examples of cultures that are taught in the class. You create group presentations, choose recipes to cook from each culture and taste them after!
Mr. Chuck Welch, also known as Coach Welch, teaches Cultures and Cuisine. With a military background and experience as a chef at his own restaurant, Coach knows all about good food and how to make it. He has been to many countries in the world, qualifying him to be an educator of endless cultures and traditions far from what the normal person is exposed to. This is already an advantage to the certain skill set you will learn in the class.
Another advantage is that it costs nothing to sign up! The class can also be of assistance to students going to college, as they need to know basic life skills, such as cooking, to live efficiently. Sure, you could stock up on ramen noodles and potato chips but how healthy is that? You definitely won't be missing home-cooked meals as much if you know how to cook your own. With the popularity of cooking shows on TV currently, your classroom will transform into your own personal kitchen.
Sara Ghaffari, a senior at Oakdale, states the class has taught her so much. She feels that it has made her a well-rounded individual. Ghaffari agrees that Mr. Welch is a great teacher and she can not wait to use the skills she has learned for college; she feels culturally aware and ready to cook a fantastic quiche!
Do yourself a favor and enroll for Cultures and Cuisine today!