Photography class takes photos of the day
Hang on for a minute...we're trying to find some more stories you might like.
Recently, the Digital Photography class has been taking photos of the day for The Oakdale Post. Ms. Trisha Stockman assigned different groups of students for each day of the week and students were told to look around the school to find something interesting happening that day to then upload the next day. This assignment allows students to practice their observation and photography skills.
The students reactions were generally positive towards the assignment. "I was excited about it…it's a good way for people to see your work. I think that's really cool," Grace Chaney, a junior, explained.
Sophomore Zachary Toler stated,"I thought it was cool…we get to see more things and talk to more people." Chaney and Toler are both students in Ms.Stockman"s Digital Photo 1 class.
When Stockman introduced the assignment, they were looking forward to taking the photos for The Oakdale Post.
The students also talked about what they look for when taking photos for the photo of the day, and why it is important to do so. Most students look for a variety of subjects to take photos of. Stockman expects each student to shoot something different and to come up with interesting and informational photos for the school. Ms.Stockman also provides opportunities to take the photos by giving students a summary of the events that are going on each day of the week.
She takes the time to sign students up for SET to view college visits and snap a photo for the post.
Toler shared, "Mostly weather of the day or different events that go on in the school. [It's important] so that the people who weren't here in class that day can see what happened."  
"I look for what I think other people might enjoy, what they might find interesting, and things that happen during the day. I think it's important because it shows other people what is happening at Oakdale," Chaney expressed.
Students will be able to learn about the school through the photos of the day. The photos will allow not only the Oakdale student body to view the images, but also anyone who goes onto The Oakdale Post. For more information about photo of the day and other articles produced by Oakdale students, contact Ms.Isacco in room A224.
About the Writer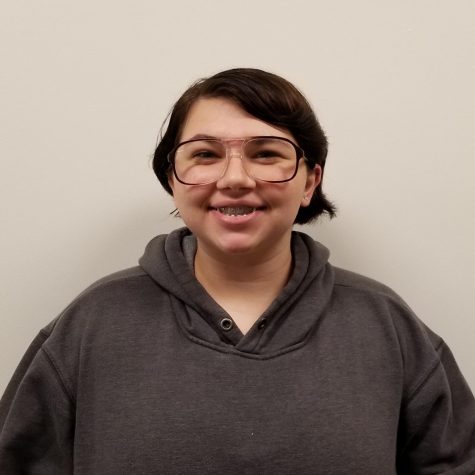 TaLeen Harrington, Writer
TaLeen Harrington is a sophomore at Oakdale High School. She likes to read, write, and listen to music.