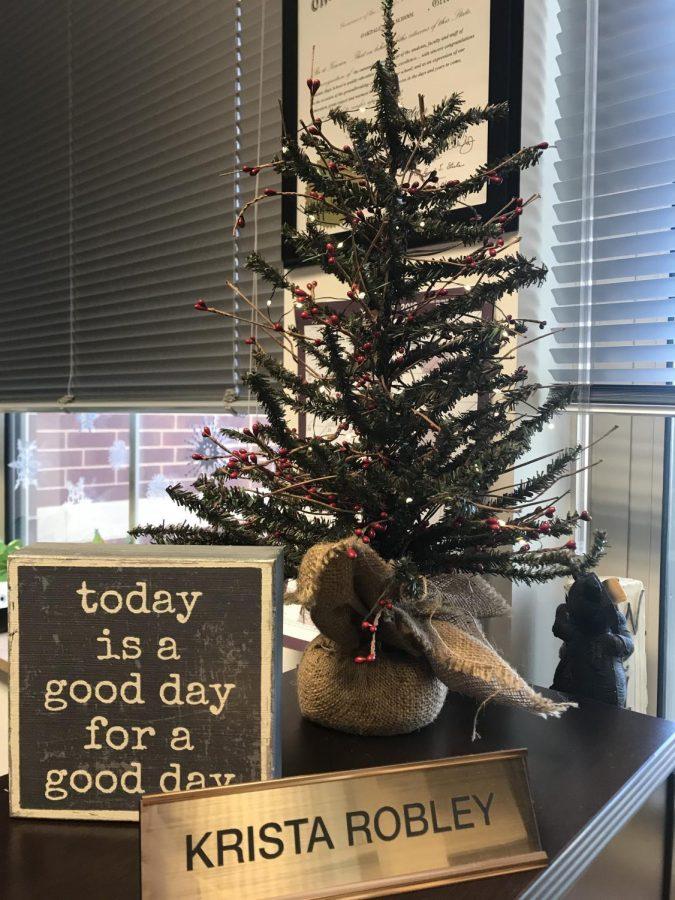 Antonio Garcia
The day after Thanksgiving marks the beginning of the Christmas season, commonly a favorite holiday among most people, often referred to as the "the season of giving." Early nights, snow fall, holiday music, decorations and hot chocolate all are just a few of the many fantastic parts of the season. As sung by Andy Williams back in the year 1963 its, "The Most Wonderful Time of the Year." But what is the most wonderful time? What is the best part of the Christmas season?
According to Junior Connor McFarland, one of the most festive students at Oakdale,"People like the traditions and being together with family." The topics McFarland suggests are common favorites among the Christmas community. An idea brought to surface by McFarland is that the Christmas mood can be easily set from "the holiday music and the weather."
When daylight savings comes around and clocks change– this year on November 3rd– it becomes darker quicker and brings people indoors. "The early nights combined with a light snowfall and some holiday music really sets the mood to get into the Christmas spirit," McFarland explained.
As the Christmas season begins, so do the Christmas traditions. For Mrs. Krista Robley, the office receptionist here at Oakdale, that means going out with her family to the tree farm and cutting down a tree to decorate. For Mrs. Robley, she cannot participate unless she can, "listen to Christmas music while we do that."
Mrs. Robley stresses, "Music is big" and a very important part of the Christmas season for her and her family.
There are many different traditions practiced by all families during the holiday season, some of which include baking cookies, outdoor decorating, watching Christmas movies, and giving gifts the night and day of Christmas. 
Because of all the fun activities and jolly spirits during the Christmas season, it becomes a favorite time of the year for many. After reviewing many different traditions being taken in part by some Oakdaliens: what is the best part?
According to McFarland, there is no 'most wonderful time' because the Christmas season in it of itself is wonderful; however, McFarland's personal favorite part is being active in traditions. This does compare to the view of Mrs. Robley and her 'most wonderful time' because she strongly decides Christmas morning is incomparable. 
It is easy to say that the Christmas season is "The most wonderful time of the year," but when talking about such a great time it becomes difficult for someone to decide on the most wonderful time. Is it decorating the house? Wearing ugly Christmas sweaters? Listening to the Music? Traditions in general? Perhaps Christmas day? There are far too many options of activities and times of the season to make it easy. So readers, what is your favorite part of the Christmas season? And what is the most wonderful time of "the most wonderful time of the year" for you?