New Restaurants in Frederick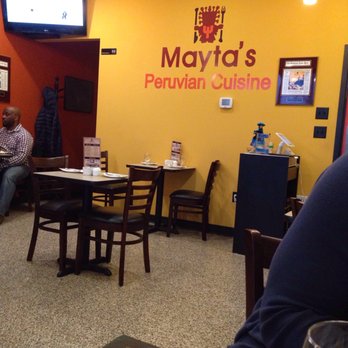 There are many new restaurants opening up in Frederick County this year. One of the new restaurants is "Adam & Eve Gastropub". It's located at 137 N. Market St, Frederick, MD 21701. Also, Jorge Velasquez and his new Peruvian restaurant "Mayta's Peruvian Cuisine" on 510 Buckeystown Pike, Suite 120 in the Westview shopping center is now open. These particular restaurants opened due to the lack of business their previous restaurant was getting or because the owners felt their eatery would be welcomed by the public.
"Adam & Eve Gastropub" is owned by Jay Sachdev, who has previously owned several other restaurants. This particular restaurant is actually a former Italian restaurant rebranded. Faith Lingaraj,  a senior at Oakdale High School gave her opinion on this transformed gastropub.
"I have heard of it. My mom said she sometimes passes it on her way to work. I have yet to visit it though."
Lingaraj had some positive remarks on the look of the restaurant, "From the pictures, I do find it very pleasing to the eye, it looks very modern. Inside, it's very open and chic."
Lingarj comments on the possible future of the restaurant, whether or not she thinks it will prosper.  "Yes I do think it will do well because it appeals to a younger audience with the modern look. Considering it's downtown, I imagine this restaurant will get a lot of business."
Lingaraj then states she does plan to go to this restaurant in the near future. "Yes, I might go there with my mom this weekend. Their food looks so mouthwatering!"
Stone Sinnett, another senior at Oakdale High School, was asked to comment on "Mayta's Peruvian Cuisine." Sinnett has not been to the restaurant, but has observed the exterior and interior of this restaurant: "I'd say it's pretty average looking. It looks like an ordinary lunch restaurant."
Sinnett then states whether or not he believes this eatery will prosper, if he believes it will get an acceptable amount of business: "There's nothing special about it but I guess it will be okay."
Lastly, Sinnett was asked if he planned to visit this restaurant in the near future to which he replies, "Maybe if I have the time."
In conclusion, these two restaurants are great new additions to Frederick County and deserve to be experienced.