College Lacrosse- How Early is Too Early?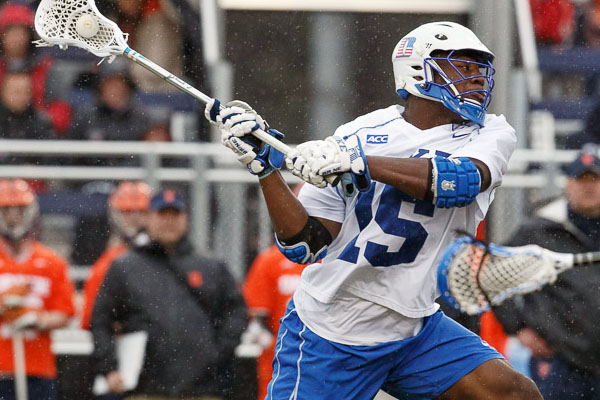 by Ryan Hayes
The college sports recruiting process across the country has changed immensely over the years, especially within the last decade. The lacrosse recruiting process has changed the most compared to other sports. Until recently, the college lacrosse recruiting process was very similar to every other college sport in that the time period to recruit potential student-athletes started during their junior year of high school. Now, however, that is not the case at all.
    Division 1 coaches are now recruiting athletes during the summer of their eighth grade school year. The Coaches want the players to commit to the school before they have even touched a high school lacrosse field.  I believe this is absolutely ridiculous. Some 8th graders do not even do their own laundry at home, let alone know where they want to go to college.
    Now, there are rules and regulations that try to keep these coaches from recruiting at such an early age. Coaches are only allowed to personally contact prospective student athletes during their Junior year of high school. However, coaches can easily get around these limitations.
    Coaches aren't allowed to personally contact you, but there is no rule against you personally contacting them. If a prospective lacrosse player calls the coach, the coach can answer and have a conversation with you.
    Another loophole is that athletes can make unofficial visits to speak with the coach at that particular school. These visits are important to a student-athlete, but I still believe that you should not verbally commit to a school before your junior year.  
    According to Senior lacrosse players Burk Hill and Nick Clingan both waited until their senior year to verbally commit to their respective colleges.
    Hill stated, "I chose [Queens University of Charlotte] due to the fact that I prefer the small school atmosphere compared to the larger school environment, and that Queens is a great business school where I believe I can flourish both academically and athletically."
    Clingan added, "I personally chose [the University of] Mary Washington because of the overall feel of the school. They have a good lacrosse team where I can see myself playing early on and where academically I can thrive."
    Based on these two athletes' reasons, do you really think an 8th grader is thinking about a small school atmosphere or even the cost of college alone? College recruiting has gotten out of hand and needs to be pushed back to where high school lacrosse players can only verbally commit to a college/university during their junior and senior years.