Animal Crossing and its impact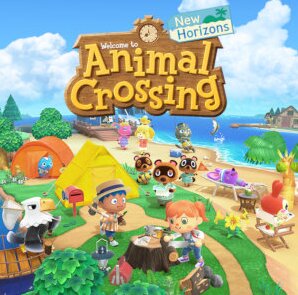 In the midst of the COVID-19 pandemic, the release of Animal Crossing New Horizons on March 20th has offered millions of players a chance to reduce their stress. In the game, the player would build a town from the ground up using only the resources they have on a deserted island. From there, the player meets many animal villagers on the way to building their town, resulting in many friendships and bonds.
Animal Crossing provides an escape for many players who have anxiety and stress over the pandemic. Many would say that the game is like a home away from home, allowing the player to create their own path without the stress and regulations of a mortgage or a tedious job.
The only payment the player has to make is a loan payment for house upgrades, which the player can pay off in their own time.
Alex Gang, a Junior at Oakdale High School, explains why he enjoyed the game: "It's been helpful, since it's given me something to do and the game functions in a way that makes me wait for things to be done. It allows me to have something to look forward to."
Gang also emphasizes why the game came out at such a pivotal time in many teenagers' lives. "Social media has allowed me to make new friends because we share a love of Animal Crossing, and with the online feature it has allowed me to "meet" them in a way, which is really good. This game came out at a perfect time."
Dove Zygmont, an art student at ACC, expresses her experience while playing the game during the COVID-19 pandemic. 
"It's no secret that the quarantine has affected everyone in a huge way. Being stuck at home has given a lot of people so much free time that they don't know what to do with. Being constantly bombarded with terrifying news stories has caused so much stress and anxiety for people, me included. Having close immunocompromised family members has been a terrifying experience for me, personally. Simply contracting the virus would be devastating to my household and more than likely results in deaths. Having comfort during a time like this is huge when I'm trying to stay sane locked in the house. I find that the laid-back nature of the game creates a safe space that releases stress through nothing but adorable gameplay. A game with no death and no stakes is such a calming experience. Your choices affect your life in your island village, creating a strong personal, homey feeling. The bonds with cute characters as well as the bouncy but peaceful music bring a wave of comfort every time I log on."
Social media has been blowing up with Animal Crossing. Fans on Twitter and Instagram can't get enough. Zygmont comments on how this influence is significant for the community.
"Seeing the things people have created on Twitter really inspire me. There is a feature that lets you share your creations with an online service, which means people from all over the world can share their creations. I also get so jealous over the adorable villagers people have in their beautiful towns, or the crazy fish they manage to catch! It is so easy to bond over Animal Crossing. Start by asking someone what villagers they started with, and an entire conversation about their individual experience will unfold."
Zygmont's village is called Pallyland, and her native fruit is peaches. She plans to make her island "cute and pink," like the peaches.
Animal Crossing has become such a personal adventure for many people during this difficult time. Every individual has a different story to tell for their island life. It's an experience for everyone, and anyone can play. If you are curious, try it out for yourself.