Ballads 1 Album by Joji Miller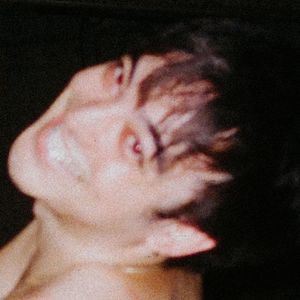 Joji Miller, an R&B and Hip-hop singer, has been making multiple announcements about his new album Ballads 1. The official tracklist, album cover, and release dates have been given out to the public. The album's official release date was October 26th and has twelve tracks including "Slow Dancing in the Dark," "Can't Get Over You," and "Test Drive."
In Joji's more recent song "Test Drive," he talks about a girl he was with and how she treated him throughout their relationship. Joji creates a lot of symbolism relating to his lyrics in his music video. An example of this in the video is when Joji is seen in a straight jacket and hanging by a chain. Then as the video continues he is seen with a locket and he then drives over the locket at the end, as if he is being released from the chains that he was being held back by. The locket would be representative of his love for the girl in the song. When he let go of the locket (his love for her) he was released from his bindings.
Joji has continued his theme of creating emotional stories based off of his relationships throughout his new album. Each song is different and he is able to sing about his experiences in a new and unique way each time.
"His music grew very emotional, it took a turn from singing  [As Pink guy on the FilthyFrankTV] random songs about almost nothing to really powerful and emotional ballads about love, relationships, and girls," Daisie Stein , a sophomore at Oakdale, stated.
Stein explained that she enjoyed Joji's music even when he was singing as a character in the FilthyFrank youtube channel. She believes Joji's music has become much more emotional and explores a deeper aspect of his feelings.
Stein commented, "On of my favorites [on his new album] is 'Slow Dancing in the Dark.' I really like it, it has a very nice tune, and the lyrics are very good."
The Ballads 1 album captivates the viewers with his unique sound and his interesting yet entertaining music videos. Fans are excited to see and listen to more of the new music that Joji puts out and what type of music videos will go along with the songs.
You can find more of Joji Miller songs and his music videos on Youtube, ITunes, Spotify, or any other music streaming platforms.
Sources 1: https://edm.com/music-releases/joji-slow-dancing-in-the-dark-music-video-single-ballads-1-debut-album-coming-soon
Source 2:
http://www.onestowatch.com/blog/joji-announces-debut-album-with-the-macabre
Photo source: