Best Novels of All Time: As Told by the OHS English Teachers and Librarians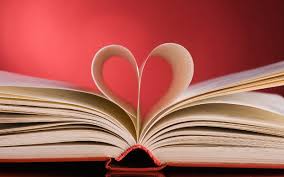 By Rachel Rice:
We all have favorites. Whether it is movies, actors/actresses, colors, or days of the week, a person has to have a favorite something. But ask an average Oakdale High School student what their favorite novel is, and it wouldn't be surprising to draw up a blank. Generally students are hesitant to try a book without extreme hype or repeated recommendation; most don't feel they have the kind of time it takes to read a book, let alone one that might not be suited for their tastes.
Luckily the OHS English Department is here to help. These teachers have read everything under the sun and are not easily impressed when it comes to fiction, so their recommendations hold a bit more weight than perhaps a random citizen's. Here's what the OHS english teachers and librarians have to say:
Ms. Nicole Moravy, Ms. Erin Porter, Ms. Lauren Graziano, & Ms.Jennifer Cole- To Kill A Mockingbird
"Everyone seems to get something out of it," says Ms. Moravy, referring warmly to Harper Lee's best-known masterpiece. This statement echoes the sentiment of 3 of the other 8 people interviewed, and for good reason.
"It's a timeless novel that shows innocence that we ignore today," Ms. Graziano enthuses, then continues to say how Scout is the kind of character everyone likes and wants to aspire to.
Nearly every teacher who selected this novel said it was a coming-of-age tale and had the still relevant theme of prejudice. Ms. Porter even references the police brutality and the stigma surrounding recent events like the Ferguson shooting as proof that is relevant and will continue to  be relevant for time to come.
"It's about the childhood adventures of 3 young children growing up in the deep South during a time of segregation. It's also about loyalty, family and friendship in the face of injustice,". States Ms. Cole when asked about the plot of the story.
This classic tale is available both in the school library and english book room (A208)  and is readily available to any who might want to read it.
Mr. Michael Copen- Catcher in the Rye
"I enjoyed the ability of the writer to get into your mind, it's one of the first books to use nonstandard english; it spoke to me." says Mr. Copen fondly of the J.D. Salinger novel he says he's read over and over again.
The classic and popular (and popular isn't used lightly- this book has sold over 65 million copies)  narrative was written in 1951 and depicts the life of an antihero as well as New York City in a unique and personal way. This book is particularly relevant to an adolescent audience and is without a doubt a coming-of-age tale.
"A 16-year old trying to find truth in a very plastic world" says Mr. Copen when asked about the plot, again corroborating the thesis that this is a coming-of-age novel.
This book can also be found in the OHS library alongside the other classic novels.
Ms. Renate Owen- The Invention of Wings
To Kill A Mockingbird isn't the only racial tension novel the OHS staff are fond of, the New York Times bestselling novel by Sue Monk Kidd, The Invention of Wings, is also well-loved. You may have read some of Kidd's previous work by the name of The Secret Life of Bees, another New York Times Bestseller.
"She takes a piece of history that did occur, and then fictionalized it" recalls Ms. Owen, referring to how Kidd took the time to research a real person (Sarah Grimke) and paint a accurate and plausible portrait of her life during the abolitionist movement.
This historical book is unique in the way that the main characters lives intersect and in that it is not only a novel about freedom but about women's rights as well.
This book is ideal for those who've enjoyed To Kill a Mockingbird.
Ms. Amy  Murdoch- All the Light We Can not See
Historical fiction is loved here at OHS, and 2015 Pulitzer Prize winner All of the Light We Cannot See by Anthony Doerr is no exception.
"The plot is based on a time in history where countries were in turmoil due to the war. The 2 main characters are developing as young people during the war and also learning who they are and ultimately their lives intersect" Ms. Murdoch summarizes, implying a coming-of-age element is in the story as well.
This book has been recipient of many raving reviews, it is the rare person who reads this novel and fall in love with the way Doerr uses imagery and metaphors to pull the reader in.
Ms. Caitlyn Patrick- A Lesson Before Dying
Imagine how it would feel to be on death row for a crime you did not commit. This situation is exactly what Ernest Gaines tackles in his widely adored novel A Lesson Before Dying.
"It's one of those books that you cannot stop reading and it makes you think about the world" says Ms. Patrick.
Apparently the school boards agree with this, because while it's not taught here at OHS, it's taught at many schools across the nation. This civil rights novel is deeply emotional and poignant, and the characters are said to be well-developed.
"There will always be cases of injustice" Ms. Patrick said when asked about the relevancy of the novel today.
Ms. Alexia Isacco- East of Eden
This classic Nobel-Prize winning novel takes the biblical account of brothers Cain and Abel and makes it into a then modern-day allegory. You may have seen the movie starring James Dean, but Steinbeck brings the story to life in a way that no movie ever could.
The 1951 drama encompasses themes of danger in the absence of love, sibling rivalry, depravity and self-destruction. The title comes from Genesis chapter 4 verse 16: "And Cain went out from the presence of the Lord, and dwelt in the Land of Nod, on the east of Eden".
If you are interested in studying biblical allusions this book is definitely for you.
http://www.deadcaulfields.com/Catcher.html
http://www.npr.org/2014/01/11/260192246/finding-flight-in-the-invention-of-wings
http://www.steinbeck.org/pages/east-of-eden-book-synopsis
https://en.wikipedia.org/wiki/East_of_Eden_(novel)#Major_themes