Events to Come at The Great Frederick Fair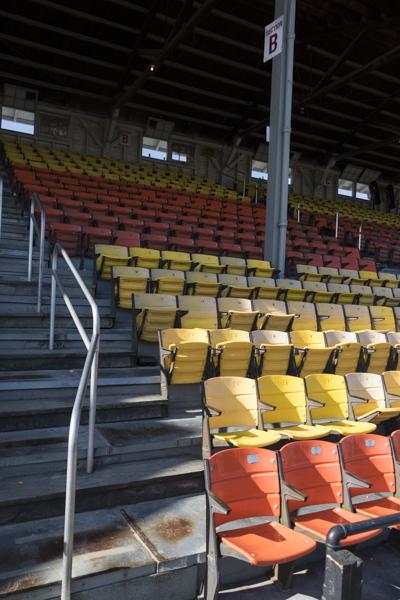 The Great Frederick Fair is known for its awesome rides, delicious food, and rewarding games, but there are some events you have to experience to believe. For example there is the Demolition Derby today, the The Doobie Brothers and JD & The Straight Shot tomorrow, and Lee Brice on Saturday.
The Demolition Derby is tonight, the 20th, from 7 p.m to 10 p.m and is 3 hours of pure destruction. The Derby features truck and van carnage, for only a fee of $23 and open seating.  
On Thursday the 21st, it is a throwback to the 70's with classic rock band "The Doobie Brothers", playing alongside modern roots rock group "JD & The Straight Shot". It is a night to remember with the best combination of classic, blues, folk, and country. The concert is from 7:30 p.m to 10 p.m with a grandstand seating fee of $48 and track seating at $53.
The final grandstand event is on Saturday the 23rd featuring, all the way from Nashville Tennessee, country singer Lee Brice. The show starts at 7:30 p.m. and ends at 10 p.m, the admission is $48 for the grandstand seating and $53 for track seating. Make sure you don't miss this chance to see an artist who is well known in the country music industry!  
As you can see there is a ton of fun and exciting things to do at the grandstand, so make sure you don't miss a single one, even in years to come!