Fantasy Island- 4 horror movie mashup crumbles beneath you.
Fantasy Islands hit theaters on Valentine's Day, February 14, 2020, and many lovebirds will be lining up to see this film. The new adaptation followed the 1970's-1980's Fantasy Island TV show. The audience was thrilled walking in but left many people appalled leaving the theater. 
The film is classified as a thriller, leaving out scares, gore, blood, every essential that makes it a thriller. This production is yet again, another devastating Blumhouse production, flopping with reviews in the single digits. Fantasy Island gave the audience false hope, grossing over 21.6 million dollars worldwide, with a budget of 7 million. 
Matthew Synder, a Junior at Oakdale, interjected his thoughts: "The trailer got my hopes up, and I was beaming with excitement, but when I got to the theater, I was downright astounded on how the trailer could be so good and the movie awful." 
He goes into detail about how the trailer falsely advertises the movie. The trailer inflicts an open plot with gore violence and most essential to have a good movie, but the actual film doesn't contain any of the following. The old TV show film shouldn't have been touched because there was no way you could have made it better, especially when you change the plots, leaving out all the impactful punches.
Lucy Hale, in her first significant role since 2018 when she was cast in Truth or Dare, is one of Blumhouse's major actresses. Hale is one of Jason Blumn's, director of the movie, top picks. During the advertisement for the film, Hale was the primary focus. The trailer undoubtedly revolves around the aspect of Hale in the movie.
Kylie Baxley, a Junior at Oakdale, gave her insight on why she wanted to see the movie: "Fantasy Island's storyline seems alluring to me, and I liked Lucy Hale in Pretty Little Liars." she provoked me to watch the film, was solely for that beautiful star Hale.
The movie takes off, with the five main characters getting off  a plane, entering their big fantasy. The film jump-starts right away with everyone's fantasy, not affecting the other characters' backstories. The plot then is ultimately divided into four separate plots-based on the character's fantasy. 
Co-director Jeff Wadlow purposely meant for the plot to intertwine, he adds, "I got to make four different little movies and then have them crash together." He wanted the chance to experience all original-well loved horror, and mash it up in one. 
He continues, "I hope fans take away from this film that they had a perfect time. It was a chance for me to do this crazy genre mashup [and] reference all these great horror movies. Saw, Purge, Butterfly Effect. All these different genres within the horror landscape that I tried to reference."
Blumhouse dispenses a twisted-wacked-up plot twist that tries to save the movie from plummeting into the negative reviews, but it honestly results in self-destruction. Zaki Hasan, a movie critic for Datebook, expressed her opinion on the downfall, "The third act attempts to pile plot twist top plot twist like some misbegotten Jenga tower, but the coup de grace is so ludicrous that the whole thing falls in on itself, pulling whatever vestiges of our emotional investment remain down with it."
Baxley then continues on the plot-twist, "In the end, it caught me off guard, but it doesn't mean that it was a good movie. By the end, the whole plot crumbles away like a cookie in your palm."
As a result, Fantasy Islands has many poor reviews, with many influential critics rating the movie in the single digits. Blumhouse production can't seem to produce any thrilling and beloved films since, Get Out in 2018. Blumhouse supporters are hoping that The Boy: II doesn't flop as bad as Fantasy Island. Fellows who want to compare the two evils, Fantasy Island, comes out on DVD in May 2020.
About the Writer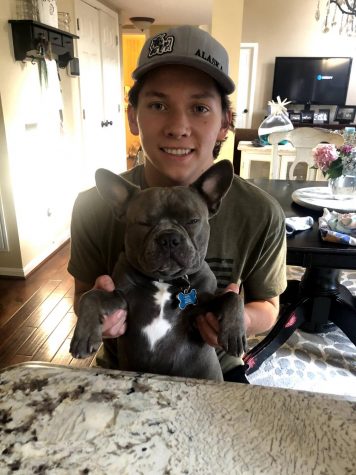 Kadin Wetherholt, Editor





Kadin has been in journalism for 3 years and hopes to go into film/communications in college. Kadin is very interested in motivational lifestyle...