Gifts for Education Fund Grant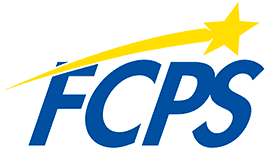 The Oakdale science department applied for and received the Gifts for Education Fund grant through Frederick County Public Schools. FCPS gives this grant to help educate students, and to provide for student enrichment activities not funded through regular school system budgets. The students interning for the science department during first semester designed a project and lab in order to try to gain $350for the science department.
"With the grant from FCPS, the science department will be able to purchase an ion exchange chromatography lab for AP Chemistry students," stated Oakdale senior and science department intern Maegan Gabby. "Students who participate in this lab will improve their assessment scores, including their scores on the AP Chemistry test. Both the concepts in this lab and lab skills are tested heavily on the AP exam, and this lab will increase students' exposure to them."
Performance in Acid/Base and Electrostatic Attraction sections of the test was lower than expected in the past, and this lab covers both parts of the possible weaknesses in the curriculum, allowing students to feel more comfortable with the content. Students at Oakdale who took the 2017 AP Chemistry Test gave feedback that chromatography was tested heavily on the exam and wished they were more familiar with it.
The lab is a multi-day experiment in which students participated. It gave them the opportunity to explore the relation between pH, electrostatic attraction, and absorbance to a solid support. When the information is taught normally in class without a lab, students do not have as thorough of an understanding of the content.
"This lab will allow students to have a more complete understanding of not only ion exchange chromatography, but also the advanced chemistry that allows it to take place" explained Addie Reno, another science department intern and Oakdale senior who worked on the grant.  
The materials purchased with this grant are mostly reusable, with a projected shelf life of about 5 years, meaning this grant will enrich the education of this year's AP Chem students along with future students who want to take AP Chem. About 30 students enroll in the class every year, so approximately 150 students will benefit.
With the Gifts for Education Fund grant, the education of many Oakdale students will be enriched, and help them be more successful when pursuing STEM in the future.