Jazz Appreciation month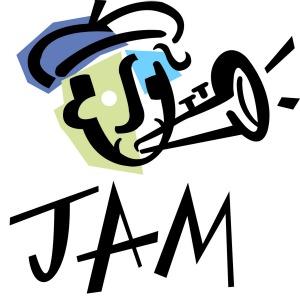 by Graeme Turman
It's Jazz Appreciation Month! Started in 2001, JAM is an annual celebration of the truly American art form and the rich history surrounding it. If you are interested in jazz, but don't know where to begin listening, think of this as a beginner's introduction and guide. These several albums are jazz staples, ranging from the 1950s to the late 1970s!
Miles Davis – Kind of Blue
Kind of Blue is the best-selling jazz record of all time, and serves as a fantastic entry point into the genre. Miles' jazz composition skills (pre-fusion era) were at an all-time high during the recording, and the all-star ensemble of Miles Davis, Cannonball Adderley, Paul Chambers, James Cobb, John Coltrane, and Bill Evans do nothing but accentuate this fact. Mr. Nathan Smarick, further exudes: "Quincy Jones was correct when he said that Miles Davis's Kind of Blue is the answer to the question, "What is jazz?" If you only have one jazz album in your collection, Kind of Blue should be the pick. The band consists of legends (Miles Davis, John Coltrane, Cannonball Adderley, Bill Evans, Wynton Kelly, Paul Chambers, and Jimmy Cobb), the compositions have become standards ("All Blues," "So What") and the improvisation, based on modes instead of chords, is consistently inspired. Tempos and moods vary and the playing is top notch throughout. Kind of Blue is so important that its modal style influenced not only jazz but rock improvisation as well. Get it. Now."
John Coltrane – A Love Supreme
An "autobiographical" album, A Love Supreme is an avant-garde jazz suite that was directly influenced by a religious experience which influenced Coltrane to end his heavy drug abuse. The suite is split into four parts in total, each showcasing a different stage of Coltrane's spiritual epiphany and acceptance of a higher powers' influence on his talents on the saxophone. The album also showcases the talents of the other members of the John Coltrane Quartet, especially Elvin Jones' exceptional drumming, which is featured extensively on Part III.
Sun Ra – Lanquidity
The eccentric and enigmatic figure that is Sun Ra may have delivered this album later than most others on this list, but Lanquidity has rightly and firmly earned itself its status as a jazz fusion classic. Though the majority of the compositions are instrumental, Sun Ra's love of science fiction and outer space still shines through, with all of the songs emanating an ethereal essence that only Ra could achieve.
Herbie Hancock – Head Hunters
A whole lot has been said about Head Hunters, but the most common sentiment amongst music critics and jazz fans alike is that it's Funky. Super funky. The album finds the jazz pianist's heavy use of ARP synthesizers paired with other forms of electric instrumentation, such as bass guitar and electric piano, as well as traditional instrumentation, such as saxophone and conga.
Billie Holiday – Lady Day: The Complete Billie Holiday on Columbia
Mrs. Emily Hornbaker, Jazz Band Director, supplied a review of this album and phenomenal artist: "Billie Holiday's voice is legendary in jazz, and the Collection Lady Day: The Complete Billie Holiday on Columbia is an astounding collection of her recorded works. The recordings with Columbia Records span 1933-1944 in this collection and provide the listener with a great guide of her most famous recordings. Some of her more well-known tracks include "Summertime" from Porgy and Bess, "Good Morning Heartache," "Body and Soul," "Lady Sings the Blues," and "Strange Fruit." Though her personal life was riddled with sadness and struggle, this collection of tracks highlights some of the most significant vocal jazz tracks in recorded history in terms of quality and achievement. The Columbia recordings also feature Holiday backed by a wide variety of jazz instrumentalists famous in their own regard, including Gene Krupa, Benny Goodman, and Teddy Wilson."
Dave Brubeck – Time Out
Dave Brubeck took up the writing and recording of Time Out as an experiment in uncommon time signatures. The album, rather experimental for mainstream contemporary music, found success on the top 40 charts with the single titled "Take Five," a now-jazz standard (and also the only song on the album that Brubeck didn't compose himself) that featured an unusual 5/4 time signature.
Charles Mingus – Mingus Ah Um
Ushering in a jazz sub-genre now known as "post-bop," Mingus' debut on Columbia takes inspiration from a wide variety of musical styles, such as blues and gospel. The latter of these is a heavy influence on the first and arguably most well-known track, titled "Better Git It in Your Soul." In terms of subject matter, the album finds Mingus paying tribute to many of his musical inspirations and peers in jazz, such as Duke Ellington, Lester Young and others.
[Note: Due to writing constraints, several acclaimed albums had to be left out of this list.]
Photo Courtesy of: www.americanhistory.si.edu