Malagari Makes History Merry
Carolyn Frost & Kiley King
We've all had those boring history classes that seem to last for an eternity. The teachers drone on and on, yet you can never grasp the concepts.  You're stuck looking into your colossal, dry textbook for help, but still nothing seems to make sense. History classes were not like that for Tiffany Malagari, the new Social Studies teacher at Oakdale High School.
History classes always captivated Ms. Malagari.  Her love of history and her love for the art of teaching influenced her decision to become a teacher.  
Before working at Oakdale, she taught at two local middle schools, Windsor Knolls and Monocacy. However, after eight years she felt she needed a change, and transferring to a high school seemed like the perfect solution. Middle school teaching was a lot of hand-holding and teaching students how to learn, while high schoolers already know how they learn best, and are able to better understand concepts.
Another factor that influenced her to teach at Oakdale was that she already knew a handful of teachers here, including Mr. Bill Bingman, Mr. David Lillard, Mr. Nate Smarick, Mr. Jerry Walker, and Dr. Ed Schoder.  So far, she has enjoyed her experience here because the students and staff have been respectful, kind, and easy to get along with.
Ms. Malagari considers herself to be a fair and engaging teacher, and she hopes she makes history fun. Passionate about the subjects she teaches, Modern World History and Government, she sets herself apart from other teachers by being animated, telling jokes, and keeping her students moving. She also integrates games, like Kahoot, into her lessons.  Her favorite class to teach is Modern World History. She describes it as a story that teaches us about our past that weaves different parts of the world together.
When asked the importance of learning history, she answered, "History is about understanding that it is a progression of us as people.  We can see how much progress humans have made, as well as learn from our mistakes."
Sophomore Andrew White, a student who enjoyed having her for Modern World last semester, stated, "My favorite part about her teaching style is that it was in-depth, and that she provided additional resources so all her students were able to fully understand the material."
Ms. Malagari sets herself apart from other teachers by letting her personality shine through. Former students describe her as fun, enthusiastic, supportive, and kind. She strives to be her own ideal teacher, who is someone flexible and willing to try new things, and accepting of students with different learning styles and from different backgrounds.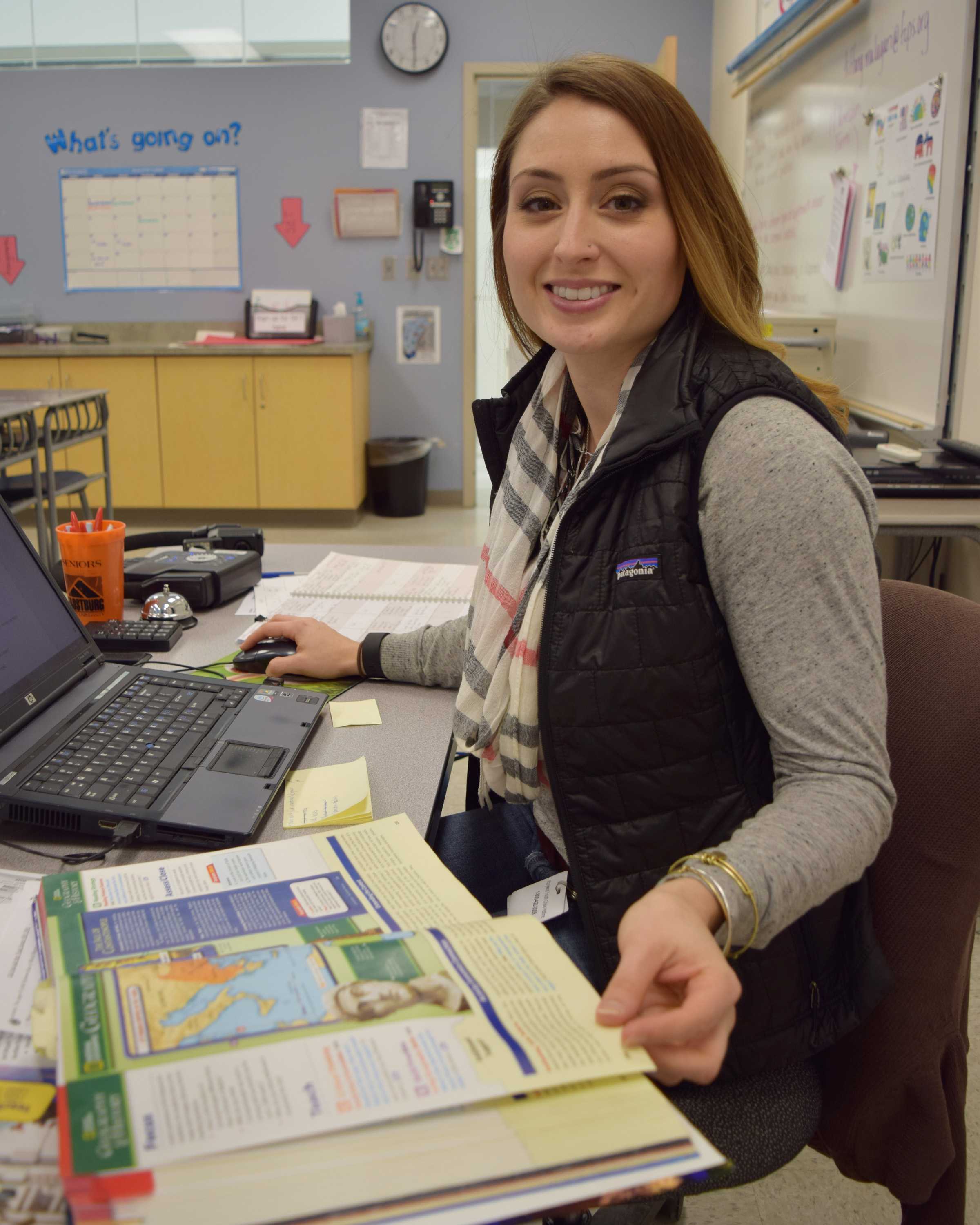 Outside of school, Ms. Malagari enjoys running half-marathons, and aspires to run a full marathon in the future. Additionally, she keeps her family and friends close, and always makes the extra effort to spend time with them.
When asked what her favorite part of her job is, Ms. Malagari responded "I enjoy seeing a student's face light up when they get it, and are comfortable with the concept."
 As a part of the Oakdale High family, her love and passion for teaching positively contribute to our learning community.