Mr. Oakdale Preview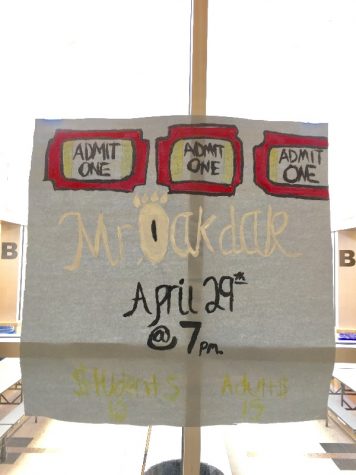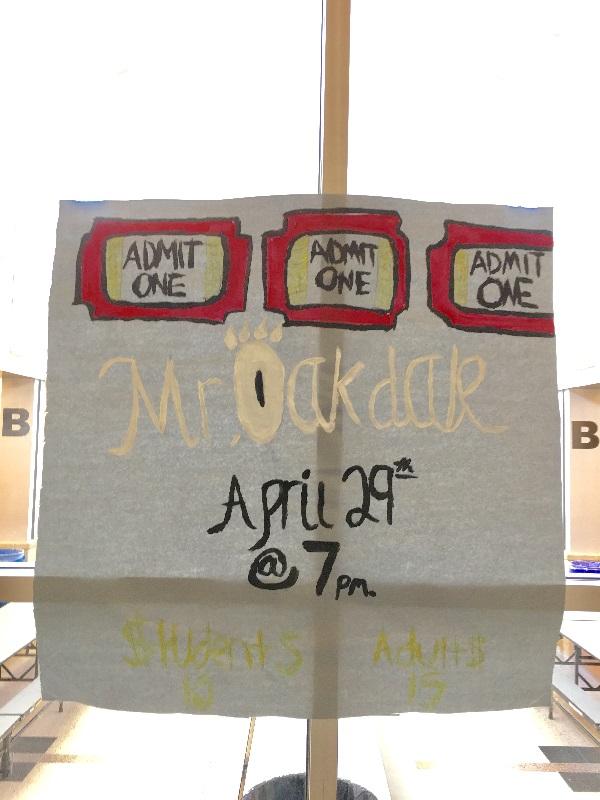 On Saturday, April 29th 2017, the 3rd annual Mr. Oakdale competition will take place at 7:00 pm in the Oakdale auditorium. Mr. Oakdale is an event where seniors boys compete to win a monetary prize while representing charities of their choice.
This year's competitors are Dan Gibson, Victor Piccolomini, Travis Dover, Justin Friday, Josh Howells, Carter Gipson, Cory Schlee, Eli White, Alex Breck, and Joey Kolega.
They will perform a coordinated dance number together, perform an individual talent, and show off formal wear in addition to other categories. Each escort will then give a speech about their candidate before the judges deliberate.
For the other part of the competition, contestants will ask for donations for their charities during lunch shifts on the days preceding the event. They will also participate in their own spirit week, (Inanimate Object Day, Teacher Twin Day, Patriotic Day, Superhero Day, and Future You Day).
Josh Howells is competing because he assisted with the technical aspects the past 2 years, and wanted to personally be involved with this "Great event and to help raise money for amazing charities".
Alex Breck is competing this year because he really enjoys performing, and it's for a good cause, "When I realized I could raise a lot of money for an organization I believe in, it became a lot more than just performing".
Howells is representing the Alzheimer's Association and Breck is representing the Heartly House, a safe shelter for victims of domestic abuse. Both men chose these organizations because they feel strongly about the causes and have connections to people they benefit.
Breck revealed he has a choreographer and a vocal teacher to assist him with his performance. Howells explained preparation is "really just trying to be the best you can be in representing your school and charity".
According to Howells, one can expect to see "strong and distinguished young men of our school raising awareness and money for their worthy causes. Also, a few surprises and obvious fun!"
Both seniors feel confident going into the competition, but agreed that what matters is using their platform to support the organizations.
Mr. Oakdale is a fun and charitable event for worthy causes, so be sure to come and support these wonderful young men! The charities involved are as follows:
Dan Gibson- Navy SEAL Foundation
Victor Piccolomini- Arms Wide Open Childhood Cancer Foundation
Travis Dover- St. Jude's Children's Hospital
Justin Friday-American Asperger's Association
Josh Howells- Alzheimers Association
Carter Gipson- Against Malaria Foundation
Cory Schlee- Autism Society
Eli White- World Wildlife Federation
Alex Breck- Heartly House
Joey Kolega- Special Olympics Maryland
Robby Helliwell- YMCA of the USA