Pokemon Club Catches Attention of Oakdale Students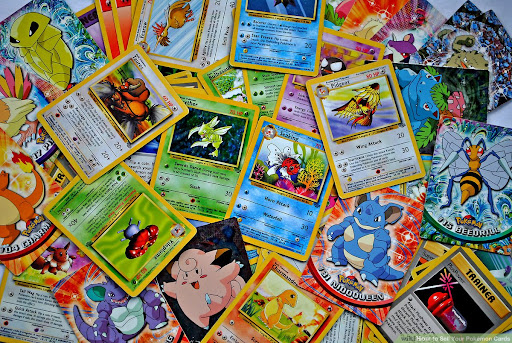 The new Pokemon club at Oakdale High School encourages students to learn more about the franchise, participate in competitions, and have a place to talk with like-minded people.

With the meetings being a space to trade cards and talk about their history with the series, the club is a great environment for fans.  Junior Chloe Wood shares the events of the first meeting: "[We were] racing to identify Pokemon through a game of Kahoot. I got to check out people's card binders and talk to members about our video gaming experiences as well."

Although, if anyone is interested in the main series games, they won't be excluded. Some sessions of the club will be dedicated to playing online games like Pokemon Showdown, which simulates pokemon battles from the video games. Another game the club plans on playing together is Pokemon GO, a mobile game that encourages people to walk around by trying to encounter and catch Pokemon.

Jackson Burgess, the freshman who created the club, says he created the club to, "[Participate in] scheduled activities that will hopefully allow our members to discover other parts of the franchise that they are less familiar with." The group has fostered a place where anyone with any experience can feel welcome. For some, this was their first Pokemon experience.
The club gained notoriety for its colorful posters which dotted the hallways last October. Interviewees mentioned how this led to them joining the club, "I first saw the posters advertising the club in the hallways, but Ms. Storm's outreach was what led me to ultimately join. I pass by [her] room every day to get to my classes, and since she knew that I was a big Pokemon fan she told me about the club and when it met," Wood explains.

The club creates a great environment for people with any knowledge about the series. If anyone is interested in joining, reach out to Ms. Storm over Email. You can also join the schoology group.