Popular Halloween movies for the season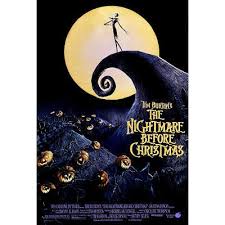 This upcoming fall season brings out the thrill of being scared. Whether it is haunted houses or pumpkin patches, one cannot deny how exciting it is to watch a good Halloween classic. Some students at Oakdale wanted to share their favorite movies.
One student, sophomore Sarah Waldych, was excited to express her preferences: "My favorite movie would have to be "The Nightmare Before Christmas." It has a really good art style, and you can tell a lot of effort was put into it," she explained. 
Nicole Collins, another sophomore at Oakdale, shares the same opinion as Waldych. "It's a very interesting movie, and I like how the animation is set.".
Waldych also describes what her normal routine usually is when setting up for a scary movie. She explains, "I turn off the lights and eat some popcorn. It's really fun to get ready for that sort of thing."
Halloween always brings out family traditions. Collins enthusiastically announces the dinner party she will be hosting for this coming Halloween.  "We're gonna watch The Nightmare Before Christmas! You can't do Halloween without that."
With these types of classic Halloween movies, there's usually a character that sticks out amongst the countless classics. Waldych describes why she feels Marnie Piper from ¨Halloweentown¨ is the most iconic Halloween character. "She's only, like, twelve, and she gets stuck inside a giant jack o'lantern. Everyone she knows gets frozen, you know? I just think she's really good at carrying out that role," Waldych concludes.
By the looks of it, everyone is surely ramping up for a thrilling Halloween this season. As the holiday draws closer and closer, students will be ready to watch their favorite movies with their families and have a great time. Happy Halloween, Oakdale!