Puppeteer for Big Bird and Oscar Dies at Age 85
Sunday, December 8th, 2019 was a sad day on the most-well known street in the world. Sesame Street puppeteer Carroll Spinney passed away at age 85.   
During his career with Sesame Street, Spinney appeared in over 4,400 episodes performing Big Bird, the enormous 8-foot-tall yellow bird. He also performed Oscar the Grouch, an annoyed, nasty, cold-hearted creature who loves trash. Spinney started with the popular children's television show in 1969. He retired last year due to dystonia, a disease that causes involuntary muscle contractions.  
Before coming to Sesame Street, Spinney didn't feel like what he was doing was important.  By being able to play Big Bird, it helped him find his purpose. Spinney also remembers he was glad Jim Henson gave him the role of Oscar. He found a power inside the character he never knew before.  
Big Bird originally was supposed to be "a funny, dumb, country yokel". Spinney later convinced Henson that it would be better playing a warm-hearted character.  Henson also asked Spinney to develop a mean, nasty personality for Oscar.  
Spinney traveled around the world with the two beloved characters.  The most famous travel was in 1983 for the Emmy-winning feature Big Bird in China.  
According to the Los Angeles Times, Spinney was a heart-warming person himself.  His view of the world helped shape and define Sesame Street through five decades.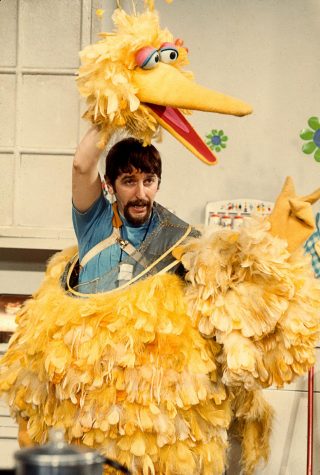 Big Bird and Oscar will still live on as Sesame Street continues bringing joy to children, but with a new voice. Matt Vogel, who understudied Spinney since 1996, will now be performing both characters full time.  
When Oakdale Senior Ellie Townshend was asked for her opinion on how Spinney performed Big Bird, Townshend shared, " Matt Vogel, like Carroll Spinney, puts on a good performance.  For him being an understudy, he also shows Big Bird and Oscar's personalities". 
Mrs. Carleigh Rich, one of the Guidance Counselors at OHS, noticed over the years how both characters changed with puppeteers, Rich foreshadowed, "I think people definitely have noticed a change.  For new puppeteers, if they can remember the personality of the character, and how the original puppeteer performed them, they'll do a nice job as well".  
Spinney's performances of Big Bird and Oscar will never be forgotten, and we can always remember him as a man who brought joy to generations of children.