Represent the People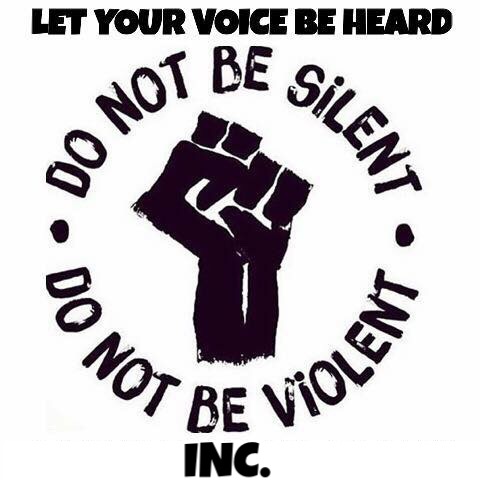 This year, The Multicultural Club has been welcomed to Oakdale High School to educate students and represent races that the club feels have been marginalized and oppressed in society. This club is open to everyone, especially to people who want to represent their roots and give a voice to minorities and the multicultural students of Oakdale. The club meets every Friday in Ms. Dorian Parker's room.
Cece George, president and creator of Oakdale High's Multicultural Club, speaks on why this club was created: "This club is about multicultural awareness and making minorities," George begins. "and underrepresented people feel more represented and giving them a voice to be themselves."
George further explains that this club is not just limited to students with African American or Hispanic roots.
"This club is not limited to only ethnic people and I wouldn't say anyone is not welcome but we prefer to have members who are socially open minded or who want to be more socially aware," says George.
With such passion comes great responsibility. George is in charge of managing and organizing meetings.
"A typical meeting is very fun and tends to get loud with laughter and screams of excitement," George chuckles. "We all get along in the club and in a normal meeting we start off with attendance, then we have an ice breaker activity to get the club members warmed up, and then we go through whatever we have on our agenda."
Ezra Sullivan, another member of Multicultural Club, elucidates his views on what this club stands for: "We acknowledge and learn about different cultures while creating a safe spot for people."
Sullivan continues, "I joined this club because in our education system, we do not have many classes that focus on anything else other than the 'American' aspect of things. It's good to focus on other things."
Like George, Sullivan also feels Oakdale needs to have some fundamental concerns of the well-being of students that are minorities. "This club gives us a voice, nowadays, that means everything. We felt Oakdale needed some diversity, we are not just a club, we are apart of something much bigger." Sullivan further explains.
George and Sullivan both recognize why a student would feel intimidated to join since it could be considered exclusive. "This club is very fun. You get to meet new people and discuss things you might not feel comfortable discussing anywhere else. It's welcome to everyone who is willing to help represent other races. If anything, students who are not minorities are encouraged to join this club, as long as they have good intentions, are understanding, socially aware, and ready to help the club," Sullivan reassures.
"Students should join this club because it is very interesting and different from other clubs. It shows a whole new perspective to Oakdale's minority students and it makes people more aware of various cultures. Even if you are not of color, you can still come and learn. We are a peaceful club who believes in standing up for what is right," George continues.
Not only does this club  diversify Oakdale, it offers free education on the problems these particular races face everyday. This Multicultural Club is a much needed societal flare, it's a beacon of hope for a better future and it's a symbol of change.