Student Peace Award presented to Chelsea George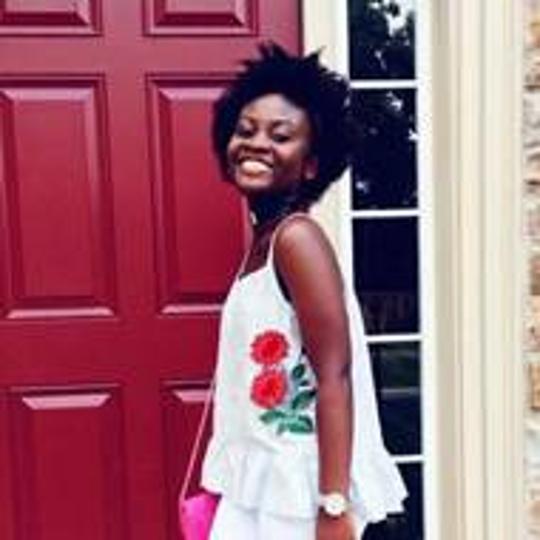 Senior, Chelsea George , was selected as this year's recipient of the "Student Peace Award of Frederick County," representing Oakdale High School.
Chelsea states:  "I was inspired to take on this service because of what I saw around me. When I first got to my school, the students were just cohabiting and not coexisting in peace. There was a huge division between the students of color and other students and the students of color felt out of place and their voices felt muted. I decided to give them a safe space to use that voice. When I realized there was no peace, I decided to make peace."
Each year, high schools in Frederick County are invited to choose one of their students to receive the "Student Peace Award of Frederick County."  The purpose of the award is to honor students who are helping to make our world a better place by promoting the values of peacemaking, conflict resolution, and respect for all people. This year all 11 public high schools and 2 private high schools in Frederick County selected a student to receive the award.
The award comes with a $200 check, and a $100 contribution to the charity of the student's choice.  Chelsea has chosen the St. Jude Children's Research Hospital as her charity.
Awards were formally presented at a peace conference and awards ceremony held at Friends Meeting School in Ijamsville, Maryland on April 14.  Congratulations to Chelsea!