The Music Discussion club of Oakdale High School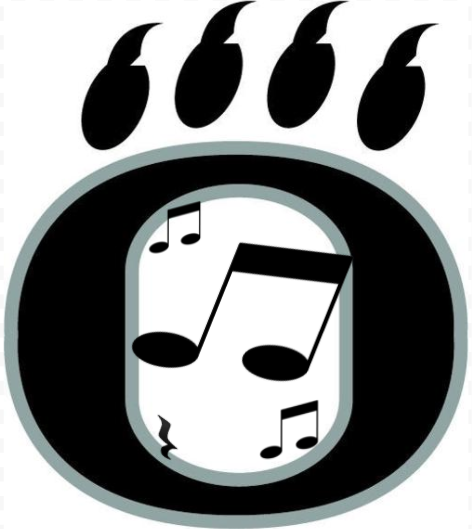 Oakdale High School's Music Discussion club provides students with a love for music an opportunity to gather together to share their favorite kinds of music with other students and learn about the different kinds of music that their peers listen to. The club meets every other Friday, if possible.
Nathan Smarick, an American Studies History teacher, has been the advisor for the club since it was started virtually during the 2020-2021 school year.
Smarick noted, "Students share what music they're currently listening to."
He also added that club members are "encouraged to check out some of the music other students discuss."
Since the start, the club has grown from only two student members to the largest meeting size this year: twenty-two members. However, due to other club obligations at the same time on Friday club day the club has a fluctuating number of attendees per meeting.
Smarick spoke about his own wide variety in taste of music: "I like jambands, classic rock, jazz, blues, and funk."
Smarick claimed that his favorite part about the club is "learning about music I'm not familiar with."
Nathanael Milliken, an Oakdale Senior, spoke about when he began to be more interested in music: "Over the COVID break, I became passionate about the music I listened to because it served as a place of comfort and self expression."
Milliken continued to explain why he joined the club this school year: "I wanted to continue the hobby, sharing and learning about music."
Milliken spoke of what he is most excited about with his time in the club, "There are a lot of rock enthusiasts in the club. I want to listen to more rock, and learning about my peers' rock favorites might help me get into the genre."
Each week Smarick encourages his club members to listen to the types of music that the club members share about. He posts what students share on the club's Schoology page following the meetings.
At the following meetings student members can share about either new music they started listening to on their own, but they are also encouraged to discuss what they listened to out of the music that their peers shared and talk about what they liked or disliked.
"My favorite thing about Music Discussion club is its ability to provoke thought about why I enjoy the music I do (and don't) enjoy," Milliken voiced.
Music Discussion club is an outlet for members to share their love of music and bond over similar interests along with potentially finding new interests.