Travel club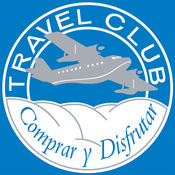 An exciting club at Oakdale that some students may not know about is travel club! This club is hosted by Mrs. Jonell Caliskan in room A213 and takes place during the first Friday of each month and occasionally Mondays. The officers consist of Maurio Goings as president, Kailah Caliskan and Liam Mcfadden as vice presidents, Maddy Gabby as secretary, and Danny Hirshhorn as treasurer.
The travel club is a fun, energetic, and social club that goes on an annual trip to Medieval times with the English classes. This trip consisted of watching people fight on horseback and eating food.
Hershey Park is another trip that students look forward to every year because it is an opportunity to experience their exciting attractions with their peers.
The biggest and most thrilling trip planned is the annual Costa Rica adventure! This trip is open to the whole school and takes place during the summer for a week. Mrs. Caliskan stated, "Ten to Twenty people went last year and for every ten people that go one gets to go free."
Travel club has a big waiting list due to the fact that there are currently about 80 students in the travel club. If you miss more than two consecutive meetings then you are kicked out and someone new from the waiting list is added. Caliskan explained "I started this club in Urbana because I love to travel. I love to see students travel and speak different languages. There were about 200 people on the waiting list when I first started the club."
Sophomore Hayden Hauptman expressed, "I love travel club! It will help me in my future because I want to travel the world."
Travel club can benefit and help students that actually like to travel and will open a new world to them that will possibly inspire them to travel more in the future.
Hauptman continues " I find this club very interesting and would love for more people that love traveling just as much."
Gabby also clarified why she has chosen this club: "I chose this club because I love traveling. When I'm older, I want a career where I can travel and see the world. Traveling is one of my main interests so why not join a club where you can travel and talk about the most amazing places that you want to see."
Morgan and Julia Doolittle have been members of travel club for two years and are both expecting to attend next year. Julia states, "Travel club is a very good place where you can learn about many different cultures."
Morgan Doolittle explained, "Sometimes we learn about the different places around the world and make food from those countries." She continues  "I love to travel myself and when people around me love it too it makes me feel so happy!"
Caliskan went on and said, "There are a lot of actives such as twister with countries as the circles, cupcakes wars, apple to apple travel style, Pictionary, charades, and a lot more."
Gabby just got elected the secretary of the Travel club. She states,"This year, I was elected the secretary of the travel club. I was truly blessed by my fellow clubmates to choose me for this position because I believe that I can inspire those around me to see the beauty of the world and its locations. I one day hope to become the president of the travel club to truly make an impact on the travel club community. "
The Travel Club is a nice and warm environment to talk about culture. There is a lot to look forward to the travel club this year. From November to June actives like Pocket games, gingerbread house competition, Apples to Apples, food around the around the world, dodgeball, cupcakes wars, twister, and nature walks.