AP Testing Review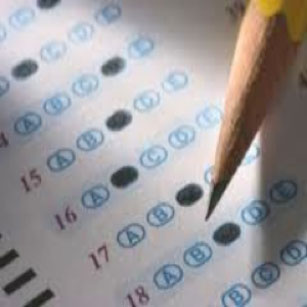 By Jess Smith
As the end of the school year approaches, students often find themselves scrambling to remember information for Advanced Placement testing. In majority of said instances, they have not learned about these subjects since the very beginning of the year.
Seeing how preparing for the test on their own can be extremely overwhelming for the students, AP teachers have set up beneficial review times to help refresh the students' knowledge in a timely manner.
Teachers, such as Mrs. Jen Cole, have a specific meeting time for such reviews. For example, Mrs. Cole and her AP Language and Composition first semester students meet every Tuesday during SET.
During these meetings, they practice skills that will be tested. Sample readings are given along with multiple choice questions to answer as a class.
"I feel the review done by Mrs. Cole is very beneficial because she makes sure to focus on things we all really need to work on. Instead of just going over everything, she's kept data on our highest and lowest points from when we took the class and we practice our lowest. I know other teachers, like Mr. Gough, do something like that too," stated Junior Emma Houston.
Ms. Kate Ehrlich also has a very similar process. She has made up powerpoint quizzes and even handed out old versions of the AP psychology test for practice.
The main purpose of holding the reviews is to help everybody involved feel better prepared for exam day. The chances of a student earning a passing grade will likely go up when they confidently know the material being asked.
Junior Hannah Wizbicki explains, "They are very beneficial because they help me go back over past units. I have also improved since going to these reviews."
Remember to study hard now because those test dates are quickly approaching. And on exam day, make sure to get a full eight hours of sleep. After all, how can you focus on all that helpful review you accomplished if you're too concerned with trying to stay awake?