Facebook Parents on Halloween Change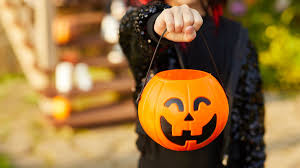 With October comes Halloween, but the weather has affected Trick-or-Treating in the neighborhood in the Linganore community, and parents weren't happy one way or another. Tornado warnings and storms require Linganore communities to postpone Trick-or-Treating to November 1st, and parents have a lot to say about it on Facebook.
Many parents on Facebook were starting to collectively plan on not giving candy to kids on November 1st, describing it as going on "strike" against them moving Halloween. This has caused many parents to get mad at one another, turning neighbor on neighbor. 
One Facebook poster said, "God, not sure if anyone else is seeing the drama in the other LLA groups I just can't." The LLA group is the Lake Linganore Association Facebook group. People began saying they were refusing to hand out Halloween candy because it's "not Halloween."
Another poster said that the movement of Halloween is perfectly fine because kids need to learn that not everything is going to go their way and some things are out of control: "Stop the coddling and give them a life lesson. Things happen, thats life, now let's move on." This controversial post in particular got over 180 comments, most of which were not in support of this idea.  
Many of these posts have been taken down by the LLA without notification to the people who posted. In fact, almost all comments about Halloween being moved had been taken down, including a survey posted to see who was going on strike to not hand out candy before it was counted. 
One parent exclaims "We didn't get nearly as many Trick-or-Treaters as we normally get, we got less in the two days than we normally do on a normal Halloween."