Future Teachers of America host book drive for local schools in need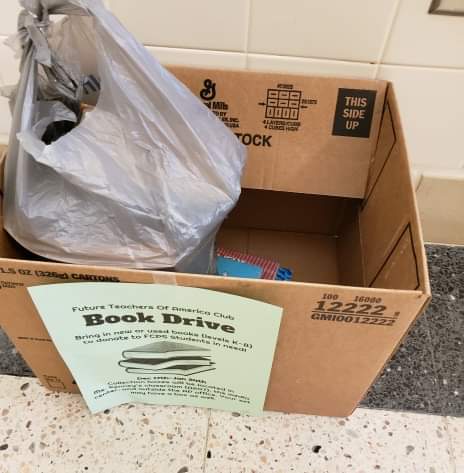 Oakdale's FTA (Future Teachers of America) is hosting their annual book drive, running from 
December 17th to January 24th. All donations will be given to local elementary and middle schools in need.
Students can contribute to the book drive by leaving books in any box with a green flyer on it located outside the AP office, the media center, and in some classrooms. The donation goal for this year's book drive is 800. The SET class with the most books donated wins a breakfast.
Mrs. Teresa Kenney, advisor of the FTA at OHS, explains that, "People from outside the school can donate books too! They can send them in with current students and staff." Students who don't have books to donate can still help by spreading the word. They can ask others if they have books that they could donate.
The FTA is a student-led club that meets once a month to learn the process of becoming a teacher, while also working on leadership skills and team building. 
This project helps the FTA by getting the word out about them and showing how much they can assist the community. Some students love reading more than anything, but can't afford to buy a lot of books. The book drive will help those students do what they love and get everyone in the spirit of giving.
According to Delaney Kramer, a member of Rho Kappa, they are conducting their own competition within the honors society to help promote the book drive. She explained, "This will allow us to be active continuity members while helping local students."