Giving Back For The Holidays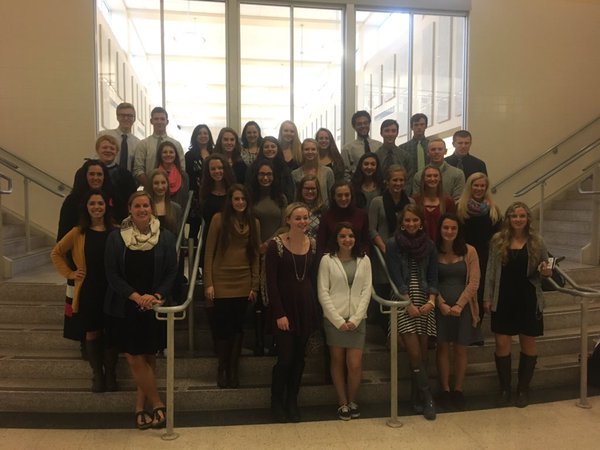 by Emily Jerez
Since 2010, Oakdale High School has given back to different organizations during the holiday season. For five years, staff and students have dedicated their time to help those in need, and not only give back to the community, but giving back nationwide.
Mrs. Pamela Briggs, an American Social Studies teacher here at OHS introduced the Rho Kappa Holiday Cards to Oakdale High School four years ago. According to Mrs. Briggs, "Rho Kappa collected cards to send to troops that are going to be stationed in Afghanistan over the holidays. Mrs. Isacco's (OHS English teacher) brother-in-law was our point of contact who will receive the packet of cards and will distribute them."
These cards will certainly bring joy to our troops overseas, as they are away from their families over the holidays. The cards were sent on November 30th. Although it is too late to send a card, OHS students and teachers can always participate next year during the month of November.
Another great activity that staff and National Honor Society students are participating in during the month of December is Dressember. Dressember brings awareness to the worldwide issue of human trafficking. The participants of Dressember bring awareness to this great cause by wearing formal attire; dress or suit and tie for 31 days.
Senior Alexis Lowe, who is part of NHS and participating in Dressember states, "I love what Dressember stands for. It is hard at times to wear a dress for 31 days. If I can't find one then I try and dress as fancy as possible."
The Oakdale Student Government Association (SGA) is holding a clothing drive to give to those that do not have much.
Helen Contreras, an OHS Sophomore states, "I am in SGA and I have donated about 10 clothing items to the clothing drive. It feels good to know that people will be able to keep warm this winter due to my and my peers contribution to the clothing drive."
Even though Oakdale has stopped collecting, if you have unwanted winter clothing, donations are still being collected outside of establishments like Walmart.
Charities play an important role in helping those in need. Be sure to donate to an organization and bring joy to others' lives this holiday!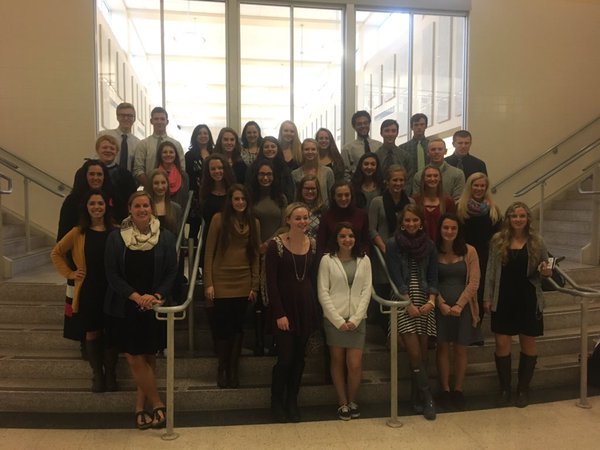 Oakdale National Honor Society pledges to wear formal attire everyday in December to raise awareness for human trafficking.