Hypnotist visits Oakdale
By: Jess Smith
On February 9, 2017, hypnotist Dr. Jim Wand paid a highly anticipated visit to Oakdale High School. His visit was coordinated by Oakdale's Future Farmers of America (FFA) in order to expose the FFA more to the community. "The purpose of him coming was to provide a motivational message to students about dealing with problems and fears and to boost student morale," states senior and FFA president, "Tex" Cheatham.
Before Dr. Wand's visit, many juniors, seniors, and teachers signed consent forms in order to be eligible to become hypnotized. "It's an experience that not many people get," said teacher, Ms. Catherine Harold.
On the day of the hypnosis, every student and teacher was brought into the gym to watch the hypnosis live. The student and teacher volunteers who signed their consent forms were picked randomly out of a crowd, and were seated on one side of the gym. Those who were able to become hypnotized took part in various activities, while the ones who did not were sent back to the bleachers.
Some activities that the hypnotized students took part in included an improv orchestra audition, various dance moves throughout the ages, a private movie screening, and a slow motion olympic race. Then, at the very end of the assembly, Dr. Wand helped teach the hypnotized students how to overcome any fears or obstacles occurring in their lives.
Not only was this a unique experience, but it was also a different feeling for the people who were hypnotized. Senior Justin Friday, one of the students who was hypnotized stated, "It doesn't feel like you expect. You are aware of everything happening, but you don't really care. There was no perception change, you are more relaxed, and things seemed to be happening much quicker."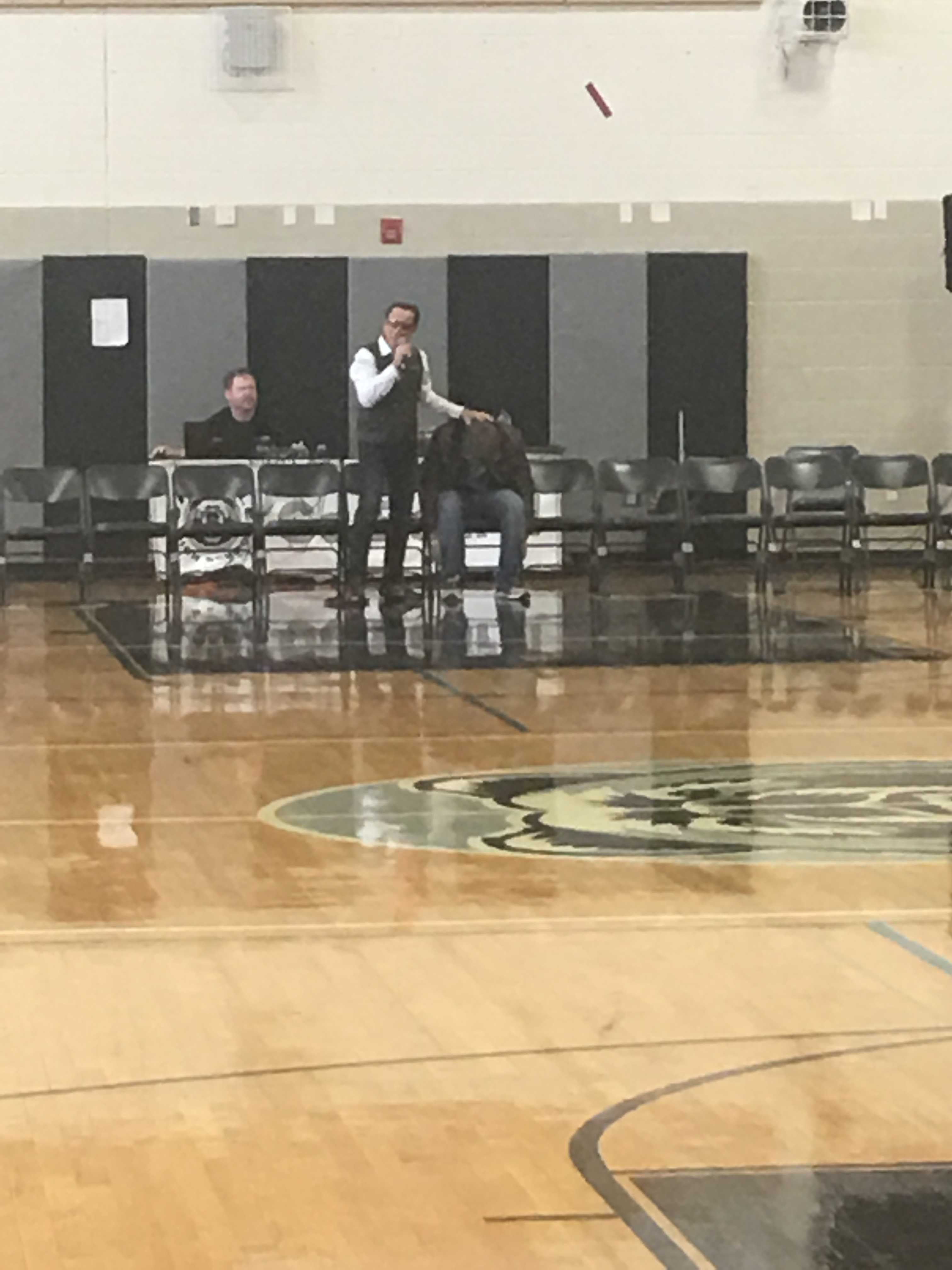 One common question that many students kept asking was: "Do you remember anything?" Although the hypnotized students and teachers had similar experiences, their memory of the events are not so similar. Their reactions ranged from remembering the entire thing, to remembering just bits and pieces of what they were doing, to not remembering much of it at all.
It is safe to say that the student body was entertained as well as motivated by Dr. Wand. His visit has left a collective inspirational impact on the teachers, students, and staff of Oakdale High School.