Local Teams Prevail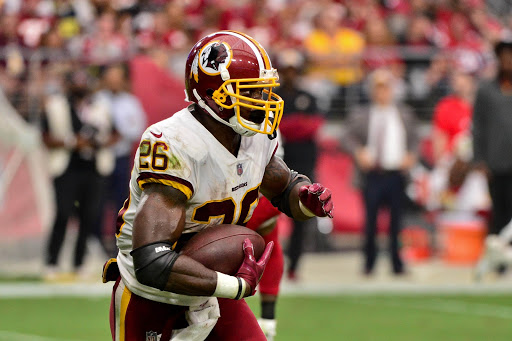 Two local fan favorite NFL teams came out with victories on the first week of the 2018-2019 NFL season.
The Baltimore Ravens played the Buffalo Bills at 1:00 PM on a rainy Sunday afternoon in Baltimore. The Ravens blew the Bills out of the water, defeating them by a score of 47-3.
Later that day the Washington Redskins traveled to the desert to take on the Arizona Cardinals. The Redskins came out on top by a score of 24-6.
The Ravens outplayed the Buffalo Bills in every way possible.
Since the Ravens won the Super Bowl in 2013, there have been debates about whether or not Joe Flacco is elite. In past seasons he hasn't proven to be worth his contract of $120.6 million. His future position on the team continues the discussions.
"He's elite already," Ravens fan Junior Peyton Warfield, stated when asked if Joe Flacco is exceeding expectations from last season.
Flacco put up 236 yards through the air and threw 3 touchdown passes to Michael Crabtree, Willie Snead, and John Brown during the Bills game. Only time will tell. During the NFL draft of 2018 the Ravens selected quarterback, Lamar Jackson, which potentially threatened Flacco's position.
Later, after the Ravens had a comfortable lead, rookie quarterback, Lamar Jackson entered the game. His statistics don't show much of a contribution to the game, for he only had a total of 24 yards.
Bills quarterback, Nathan Peterman, summed up this game by throwing two interceptions and having a 27.8% completion rate. Later in the game rookie quarterback, Josh Allen was put in the game in place of Peterman for the Bills. Allen went 6/15 with 74 yards.
In the desert, the Washington Redskins dominate first half is what sparked them to their win. The two running backs Adrian Peterson and Chris Thompson blew the roof off the game. Peterson rushed for 96 yards on 26 carries, while Thompson rushed for 65 yards on 5 carries. Peterson also had 70 receiving yards, while Thompson had 63 receiving yards.
Redskins fan and Juniors Liam Rorer was asked if he expected Thompson and Peterson to be such an explosive duo, " No, I didn't expect [them]to rack up all those yards."
Alex Smith also had a nice day, throwing for 255 yards and two touchdowns.
On the other side of the ball the Redskins defense held quarterback, Sam Bradford to 153 yards, zero touchdowns, and one interception. Star running back, David Johnson was held to only 37 yards.
Locals are happy with the outcome of Sunday's games, with both local teams grabbing a win. Both fan bases are looking forward to the rest of this NFL season to see what their teams can do.