10/29/19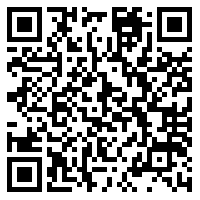 Tonight at 6:00 the Boys Soccer Team hosts Walkersville in the Regional Championship match.  Please consider coming out to support the team, as an enthusiastic load student section really motivates the players 
The girls soccer team beat Poolsville Friday night 1-0.  Sam Foster scored for the bears. The girls play tonight at Middletown at 6pm for the regional final.  Come out to support!
Tryouts for the 2019-2020 OHS Mock Trial Team will be Wednesday, November 6th from 2:20-3:20. Please report directly to Ms. Corridon's room (D154) after school. You should have rehearsed your direct examination questions if you are interested in auditioning as a lawyer; if you are interested in a witness role, please have your affidavit memorized. All interested participants must have 3 teacher recommendation surveys completed. The survey form is inked in the QR code posted in the announcement, on the Oakdale Post Webpage, and in Ms. Corridon's room. If you are interested in trying out, but were unable to attend last Friday's SET meeting, please stop by and talk with Ms. Corridon in D154. We look forward to another successful season, and thank you for trying out!
Wish our golf team good luck at their first day of states at the University of Maryland. Michael Holman, Elizabeth Tucci, Dell Grieser, and Chris Lee will be playing in Division 1A/2A to advance to the second day. Go bears!
Interested in becoming a member of the Science National Honor Society this year? The application window is currently open. The 2019- 2020 SNHS application packet and due date information may be found on the OHS website quick links  under the content/special society link. Please download and print this year's application packet. All completed application packets are due to Mrs Adams in room B-115 by October 31 by 2:30 pm.
The National Math Honor Society and National Dance Honor Society are now accepting applications for new members.  Please visit the OHS website under the quick links tab and click the Content Honor Society link to access these applications.  The applications are due no later than October 31 at 2:30 pm in A203 (Ms. Watson's room). See Ms. Watson with any questions or concerns!!!
It is sustainability week 8. The theme for this week is to eat organic and locally grown food. Organic farming can benefit society by saving energy and providing more fresh air. Please take part in this challenge as we try to save the environment