11/14
Marcus Pearson
Hang on for a minute...we're trying to find some more stories you might like.
Christmas Survey – QR code
—
ATTENTION SOPHOMORES: Would you be interested in representing OHS as a HOBY Ambassador at the Hugh O'Brien Youth Leadership Seminar in May 2019? Do you have leadership ability and enjoy assisting your community? Please see Mrs. Krivos in the Counseling Office for more information if you are interested in applying. APPLICATIONS DUE BY FRIDAY
—
If you are interested in cheering our Basketball teams to states again, or performing during halftime at a Wizards game, or being the Navy Cheerleaders during break
Come tryout – November 15-  2:30 – 4:30 in the aux gym and November 16 – 2:30-4:30 in the cafeteria
Be sure to register online and bring a copy of your physical dated after April 1 2018.
—
Hope 4 Kids Fundraiser at Vintage in New Market
When: Wednesday November 14th, 5-9PM0
Mention "Hope 4 Kids" to your server and 20% of your food bill will be donated to Hope 4 Kids.
—-
Our month-long food drive ended with OHS collecting 38 boxes and another 24 flats of food for the food bank.  Our donation will be weighed this week once it is picked up from school.
The top five finishers in the first period food drive were:
Graziano    126
Cole   99
Bluman 79
Miller   45
Mattingly 35
—
PAINT YOUR PARKING SPOT Forms are due on Wednesday, November 14th at the Safe and Sane meeting.  Spots are $20/spot. Email us for a form at [email protected]
Paint Your Parking Spot Paint Day
Saturday. November 18th from 10am-3pm. We welcome parents to come help "supervise." We can't wait to see the outcomes!
—
There will be an Oakdale Ambassador Program meeting this Friday in the Aux Gym during SET.  We are celebrating the end of term 1 and will also have our yearbook picture taken. Please wear your program t-shirt.  If you volunteered to bring snacks,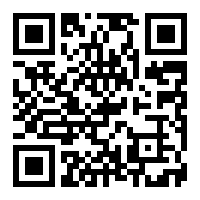 please remember to have them with you on Friday.
—
Seniors: be sure to fill out the google form with your bio information. This needs to be d
one by Friday 11/16 – https://goo.gl/forms/n8ekjNvjNJqoxeLs1
—
Do you have a product or service idea? Do you want the opportunity to win cash and scholarship prizes? Do you want to represent Oakdale High School at a countywide business competition? Last year's winners were Bears, and it is up to us to retain the title. Watch the following video and see Ms. Stieg in B210 for more information on the Startup Frederick Club. (VIDEO)
—
Tickets will available for students to purchase during all lunch shifts on Wednesday(11/14) and Thursday(11/15) for the OAKDALE BEARS vs DAMASCUS @ DAMASCUS game. Tickets are $6.00 each. Students and Families are encouraged to buy tickets early as the game is expected to sell out. The game is Friday, November 16th 7PM
2A Maryland State Championship
Oakdale Boys Soccer vs. River Hill
Thursday Nov 15, 2018
5 pm
Tickets $10
Online tickets can only be purchased through Loyola University's Ticketmaster account.
—-
Attention all Polar Plungers!  We will be meeting on Friday November 16th during SET in the Computer Lab A219.  We will be handing out important forms! Remember all students must raise $75 to participate and it's not too late to sign up…see Mrs. Harrison or Mrs. O if you want to add your name!


American Education Week video