Santa Clarita School Shooting Leaves Three Dead and Three Injured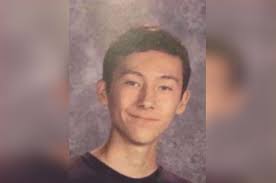 Around 7:30 am in Santa Clarita, California, a student from Saugus High School opened fire on his classmates. On November 16, 2019, he injured three, killed two, and shot himself fatally in the head.
Nathaniel Berhow's birthday was Thursday the 16th of November. He went to Saugus High School with a .45 caliber pistol in his backpack. Upon arrival, he pulled it from his bag and shot five students before turning and shooting himself in the head. The attack lasted a mere 16 seconds. 
Authorities have reported no known motive behind the attack, but it has devastated families, the community, and witnesses. Berhow was in critical condition in the hospital after attempting to end his own life and passed away on Friday, November 17. Two of the five victims have passed away in the hospital, two were released Saturday, November 18, and the other is still recovering in the hospital.
Upon interviewing known acquaintances of Berhow, authorities have discovered that his father died of a heart attack two years prior. The students reported that he seemed okay but just sad and a little quiet since the incident. His father had owned guns, but there is no proof that the pistol he used belonged to his father. 
A disturbing discovery related to the shooting was found on an Instagram account. After the shooting took place, the bio read "Saugus have fun at school tomorrow". It turned out that the account was not connected to Berhow, but it was disabled according to an Instagram spokesperson to USA TODAY.
This shooting has taken a toll on the students of Saugus High School. They have a large amount of trauma they have to work through, and the school says they plan on helping that. 
Sarah Sedillo, a Senior at Oakdale High School, stated that she believes the students will be "scarred for life, that's not something that just goes away in [their] brain. It's devastating and scary."
Sedillo also voiced her concern that schools do not do enough to prevent school shootings. "They don't ever seem to think 'it could happen to us'; they just assume that everything will be fine."
Bringing in school shooter preparedness to schools creates a more complex issue than just gun violence. Gun violence can be a cause of poor mental health or past life trauma, and it can be difficult for teachers to recognize the warning signs in their students before it is too late.
Josie Watkins, a Junior at Oakdale High School, explained "…to limit gun violence, schools should focus more on students' mental health and how to improve mental health."
Politicians and people nationwide debate on what the "fix" for this outbreak is, but none of them can agree. Regardless of their indecision, it can be agreed upon that something must change because this epidemic of school violence cannot be allowed to continue.
Sources: