Thirst Project Makes a Splash at Oakdale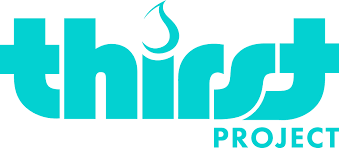 On Thursday, September 13th, the Thirst Project came to OHS to host an assembly for select classes, and it made an impressive impact on the students who had the privilege of going.
The Thirst Project was created in 2008 by seven 19-year-olds in southern California. Immediately after finding out about the water crisis the world is in, they took action. What started with $70.00 turned into $1700.00.They started by simply buying water bottles and handing them out for free. If someone asked why they were doing it, then they would tell them about the water crisis and explained their pursuit to make a small dent in it. They received enough donations to help a single community.
After, founders were asked to speak at schools everywhere. During the first month, by speaking to schools alone, $12,000 were made. From there, the one good act turned into an organization.
In some towns in Africa, women and children can spend an average of seven hours a day in an effort to obtain water, and most of the time it is polluted. However, by providing a single community with safe drinking water, the disease rates within that area drop by a shocking 88%. Also, child mortality rates can drop up to 90% overnight. The Thirst Project's objective is to encourage students to fundraise themselves, and so far it's been working.
One student who was particularly inspired by the presentation at Oakdale was Fiducia Finny, sophomore. She started the Thirst Project Club. Their goal is to fundraise enough money to put a well in a village, which will cost around $20,000.
"We were thinking about a Halloween dance [to raise the funds] but since it's so close, we're thinking about hosting a Valentine's dance instead," Finny informed. She believes that the Thirst Project is an extremely providing organization.
She was motivated to start her club from thinking about all the good it could cause. "Just thinking about all the kids that wouldn't have to die [ I did this] really inspired me [to take action]."  If interested, talk to Fiducia and ask her about her newly-founded club.
In the seven years, the Thirst Project been established, they have already completed 2,652 projects and raised 9.7 million dollars. This has led to 367,323 people having achievable, safe drinking water in thirteen different countries. Their current mission is to provide the entire nation of Swaziland clean drinking water, an unprecedented feat.
The Thirst Project is an extremely generous project that is always looking for new schools to drop their knowledge onto. To get involved, text "THIRST" to 97779 and you'll be sent information about fundraising or donating.
Photo credit – https://www.thirstproject.org/