Is Baby It's Cold Outside Sexist?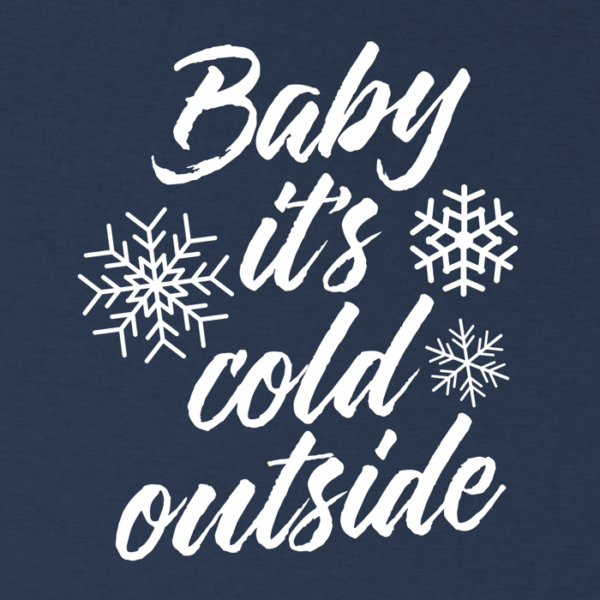 In recent news, radio stations have banned "Baby it's Cold Outside." People believe that it contains sexist comments and unwanted sexual advances. The first radio station to ban this song was in Cleveland when a woman voiced her opinion on the station.
"Baby It's Cold Outside" is just another Christmas song just like any other one. Every Christmas song could be twisted in its own way but that's not what they are meant for, For example, "Frosty The Snowman" can be sexist since it's not snowwomen.
In today's era with the #MeToo movements becoming more prevalent, a Cleveland Ohio, radio station banned baby it's cold outside because a feminist voiced her opinion about how it encourages rape.  https://www.nytimes.com/2018/12/13/arts/music/baby-its-cold-outside-history-facts.html
"People are unbelievably passionate about their Christmas music, it's the one thing that you can't mess with," Brian Figula a program director of KOIT said, adding that listeners rely on it "to reminisce to the good old days when life was easy and simple."
The most controversial line in the song is when the female voice says, "what's in this drink?" This is taken to some people as drugging the woman's drink so that the male can get her to stay. This is a twist on words, "what's in this drink?" is a common question to ask when you are handed something to drink.
Sophomore Hayley Winkler expressed, "I can understand where they are coming from, however, if they were going to do this then they should have done it earlier."
"Baby, it's cold outside" its a classic Christmas song. This song has been around since 1953 and somehow people in American are getting offended by this song. Dean Martin had no intention of making this song sexist at all.
"While we are sensitive to those who may be upset by some of the lyrics, the majority of our listeners have expressed their interpretation of the song to be non-offensive," Program Director Jim Lawson said in a statement. KOSI in Denver created a poll asking listeners whether they found it to be offensive or not, the vast majority of the 15,000 responses demanded the songs return. https://www.npr.org/2018/12/05/673770902/baby-it-s-cold-outside-seen-as-sexist-frozen-out-by-radio-stations
Sophomore Connor McFarland stated, "It's such an amazing song and people need to get their minds out of the gutter."