Girl's Soccer Senior Night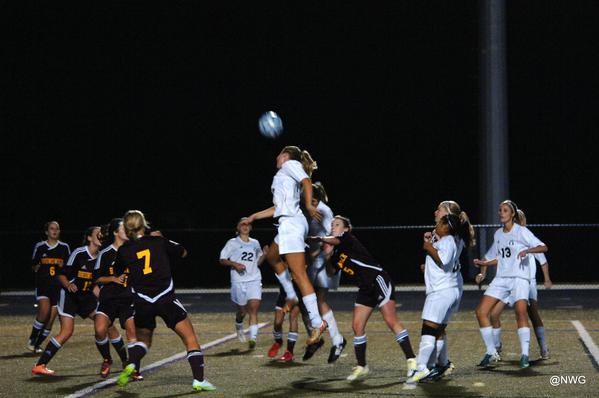 By: Emily Jerez
The Oakdale High School Varsity Girls Soccer Team had a very successful night on October 8, 2015. At 7pm the Bears played the Frederick High School Cadets. Both teams worked tremendously hard on the field, and at the end of this highly anticipated game you could hear OHS fans going wild when the Bears won 6-0.
When OHS Senior and Varsity Soccer Teammate Miakayla Topovich was asked what she thought made the team successful, and what her favorite part of the game was she said, "I think the reason we were able to come out with the win was because we all worked together really well. We started the first half playing all over the place, but sooner than later our coach moved some girls around and we all got reorganized. If it weren't for our communication during that game, we might not have been able to pull together a 6-0 win. I think another thing that helped us beat Frederick that night was our offensive lines drive to goal. They worked really well at taking on defenders, and combining with each other to take it to the net! My favorite part about that game was when the whole team got on the bus and Claudia Hood made a surprise appearance! She had come home from college and came to watch us play. I know all the girls were really happy to see her again; it was just a great way to end the night!"
The game was a victory for the OHS girls, and as they continue their season they hope to prolong this winning streak until they dominate rival Linganore High School Lancers.