10/3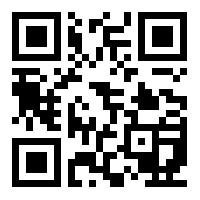 Just in time for homecoming! Senior tie dye shirts are now on sale from the PTSA. The short sleeve t-shirt with "Class of 2019" is just $15.
Extra order forms can be picked up from Ms. Stockman, room B244
ORDERS ARE DUE TODAY! WEDNESDAY, OCT 3rd
—
Homecoming court nominations are happening now! Find a flyer around school, scan the QR code or use the link provided to nominate two members of your class to be recognized on the homecoming court.
You must be logged into your FCPS google account and each student can submit only once for his/her grade.
—
The Maryland State Police are holding a recruitment fair, Thursday, October 4, from 5:30-8:30 at the Frederick County Law Enforcement Center. If you are seeking a job or internship in National Security, law enforcement, emergency personnel, or public safety, this is a good opportunity to meet members of the FBI, DEA, MSP, National Guard, local police and fire departments, and the armed forces.
—
The Yearbook Staff needs your help! If you want to be in the yearbook, please send any pictures you have to [email protected] . Some of the categories we have this year include summer life, college visits, music and arts, bear pride, work life, and pets. Yearbook staff will also be looking for people to feature on the siblings page, the bucket list page, and our then and now pages. If you are interested to be on a page, please email [email protected] or talk to any of the yearbook staff.
—