10/4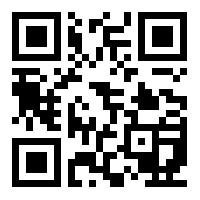 The Oakdale Ambassadors field trip to Bar-T has been rescheduled for Tuesday Oct. 9th.  Please meet in the cafeteria at 7:30am and remember to bring your lunch. You should dress in athletic gear and wear sneakers.
—
If you are interested in being a part of the University of Maryland Math Competition, please see Mr. Gough in B229.  This competition is open to anyone currently enrolled in or having already taken Calculus.
—
Homecoming court nominations are happening now! Find a flyer around school, scan the QR code or use the link provided to nominate two members of your class to be recognized on the homecoming court.
You must be logged into your FCPS google account and each student can submit only once for his/her grade.
—
The Army Adventure Semi is coming on Thursday during lunches. It will be parked outside the cafeteria.  It has several types of simulations students can participate in.
—-
Attention all students interested being a class officer for the 2018-2019 school year!
Pick up an application form from one of the following class advisors:
Freshman Class – Dr. Schoder (B206)
Sophomore Class – Ms. Pearson (A212)
Junior Class – Ms. Carman (A209) Ms. Ehrlich (B205) or Ms. Malagari (B204)
Senior Class – Ms. Polce (counseling office) or Mr. Krivos (C107)
All application forms are due to YOUR class advisor by 2:30PM by Wednesday, October 10th.
Elections for class officers of the Freshmen, Sophomore, Junior, and Senior Classes will be held electronically during SET on Friday October 12th.
—
Attention all drama enthusiasts! The OHS Drama department will be participating in Dramapalooza at Frederick Community College on Friday, October 19th.  Students will attend a keynote speech from a working professional in the theater industry and then have the opportunity to attend workshops for musical theater, dance, costuming, improv, special effects, acting/movement, sound design,  lighting design and more! Transportation to and from OHS will be provided. To register, please stop by Ms. Pietrucha's room in B203 or register using the following link: https://goo.gl/mYYbCY .
—
The Yearbook Staff needs your help! If you want to be in the yearbook, please send any pictures you have to [email protected] . Some of the categories we have this year include summer life, college visits, music and arts, bear pride, work life, and pets. Yearbook staff will also be looking for people to feature on the siblings page, the bucket list page, and our then and now pages. If you are interested to be on a page, please email [email protected] or talk to any of the yearbook staff.
—
Join us for Main Street Madness during all 3 lunch shifts this Friday.
We will have:
        

Wags for Hope dogs

        

Coloring

        

Rock painting

        

Cursive writing

        

Corn hole

        

Ping pong
Hope you'll come out to Main Street during lunch and join in the fun!
—
Congratulations to the Boys Cross Country Team for placing 1st at the Crossfire invite yesterday.  Kyle Lund blew away some of the best runner of the region to take 1st place with Collin Shrinner and Josh Milliken following close behind.  On the JV side William Gregorio was the front runner of Oakdale showing may Seniors what a Freshman can do.  Shout out to Nick Moyer for being the Hero of the Meet!!
—
Field hockey stole a big win from Catoctin at home Monday, on senior night. Seniors are Sabrina Wooster, Anna DiBella, Leah Polermo, Ally Godsey and Meghan Schwartz
—
On Tuesday, both girls and boys soccer topped Middletown, boys 1-0, girls 4-1. Both varsity and JV volleyball won, varsity 3-0, JV 2-0
—
On Wednesday into Thursday, the golf team played, putting up a score of 318.
—-
Tonight the boys soccer team is away at Smithsburg, and the girls play at home at 7. They will be accepting donations for the food drive.
—
Tomorrow night, the football team takes on Linganore at Linganore at 7pm. This is a Camo out. Be sure to show out and support your team in their biggest game of the season. Students attending the football game at Linganore Friday night remember that all FCPS rules and policies apply to their behavior