9/14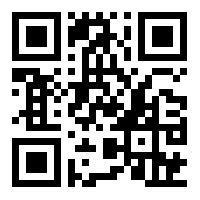 Announcements NOT in the video – 
Club Sign Ups – https://goo.gl/X8vxFL or QR code (above)
—
Ambassadors and Ambassadors in Training.  Return your permission slips with payment for Bar-T field trip to Mrs. Mulcahy (A228) AS SOON AS POSSIBLE!
—
Enrich your family's life and host a Danish exchange student this fall! In October, students from Denmark will visit OHS as part of an exchange program. This year's group of 25 students includes 9 boys and 16 girls. Students arrive on Friday, October 5 and depart on Tuesday, October 9. Over the weekend, host families have the opportunity to become a second family to the Danish students while welcoming them into our local "bear dens." On Monday and Tuesday, Danish students will attend school with their host student, visiting classes and presenting information about Denmark.
—
The volleyball team won 3 – 0 last night vs Walkersville with the scores being 25-13, 25-10, 25-23.
Jess Twilley lead the team with 15 kills 6 digs and 5 ace serves, Jen Chomiak had 7 kills, Rosie Carlson and with 5 kills.  Caroline Paroby had 8 digs while setter Sydney Katz had 20 assists and 7 aces serves and Brea Glickman had 8 assists.
The JV team also won 2 – 0.
The teams play tonight (Friday) at Clear Spring
—
Girls soccer came through with a few wins last night against Walkersville. JV won 1-0 and Varsity won 3-0. Hannah Lebo scored with an assist from Windy Spellman. Abi Church, Sam Foster, Kiersten Yuhas all had goals. Alyssa Martin had and assist. Megan Connor had two assists. Setting a new all time Assist Record! Support the girls on Monday vs. Boonsboro at home!
Check out the FRONT PAGE Frederick News Post story – https://www.fredericknewspost.com/sports/level/high_school/all-of-the-pieces-in-place-for-oakdale-girls-soccer/article_0538f696-b25d-54ab-8bd8-cae2f21dfefd.html
—–
JV Boys' Soccer beat Walkersville 2-0
An All-Sports Show Video
The volleyball team is now 2 -1  after a good win at Williamsport on Tuesday Night.  The scores were 25-22, 25-22, 21-25, 25-23
Team leaders were Jess Twilley with 11 kills, 10 digs and 6 ace serves.  Jen Chomiak had 10 kills and Rosie Carlson had 7.
Sydney Kats had 6 kills and 36 assists.Maggie Cole had 8 ace serves and 2 blocks and Caroline Paroby had 12 digs.
The JV team played well but lost 2 – 0
—
JV Girls Soccer played Williamsport and won 5-1. Goals by Hannah Lebo, Sarah "Sriracha" Thorssell, Caroline Nardi, Avery Plate and Alex Gould. Assists also by Sarah "Sriracha" Thorssell, LiLi Baires, Hannah Bollack, and Hailey Hallenberg.
The Varsity Won 6–0
—-
Congrats to the Varsity Boys Cross Country team for blowing away the competition on Tuesday at the Patriot Invite.  The boys place 7 runners in the top ten. Kyle Lund 1st, Collin Dempsey 2nd, Collin Shriner 3rd, Joshua Milliken 5th, Charles Parrott 6th, Nick Stokes 8th, and Spencer Buckwalter 9th!  The JV boys also Rocked a win with Evan Schaefer leading the pack. Will Gregorio 2nd, Ryan LaRocca 3rd!! Great job to the Cross Country Team!!
—–
Also Tuesday night, the field hockey team conquered the Lions of Walkersville 6-0. Four different Bears tallied goals, including Samantha Mogar who recorded a hat trick, as well as Claire Pryzbocki, Alyssa Perando and Emma McGaha who all netted one.
—–
On Wednesday, the JV football team beat Bowie hands down. On the same night, varsity field hockey had their second shutout of the week, downing Frederick 9-0. Boys and girls soccer played last night, as well as golf and volleyball.
Tonight, your Oakdale Bears football team will host Bowie in an orange out to support Kyle's Crusaders. Also happening tonight is an away volleyball game at clear spring.
Be sure to wish all your classmates who are competing good luck!