Testing For the Future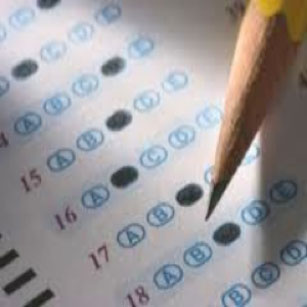 By Andrew McCollum
The Armed Services Vocational Aptitude Battery Test (ASVAB) and Accuplacer are two tests offered at Oakdale High School to help determine career readiness. While they may seem similar, they are different in many ways. The ASVAB is generally given to people who are looking at joining the military and is taken to help them figure out what job qualifications they are eligible for. On the other hand, the Accuplacer is to help students see what college may be like and even allow students to take college courses while in high school depending on their score.
When asked if the Accuplacer has helped get a feel for college, senior, Cody Watkins replied, "Yes, it did because all the questions were college level". Watkins also added, "The math section was the most difficult because it was way different than I had ever seen and I had never taken a test similar to this".After seeing what kind of questions are asked in college courses, Watkins feels more prepared as he proceeds further into college next fall at Frederick Community College.
When it comes to the ASVAB, Chris Tenace, a poolee for the Marine Corps, was asked how the ASVAB has prepared him for the Marines. "The ASVAB helped me find out what jobs I am eligible [in the military] for and helped me know what job I would fit best into while going into the military."
When asked how difficult the ASVAB is, Tenace said, "All of the ASVAB is pretty much everyday knowledge and you just have to think hard about it since the questions are simple and don't rush it." Tenace was surprised to find the amount of jobs that he would have never known that he qualified for if he hadn't taken the ASVAB and is now ready to decide what he wants to do in the Marines.
Whether you are going to college or joining the military, these two tests are highly recommended that everyone takes them while in high school so that you will know what you are eligible for as you will start to find your future career pathways in life.